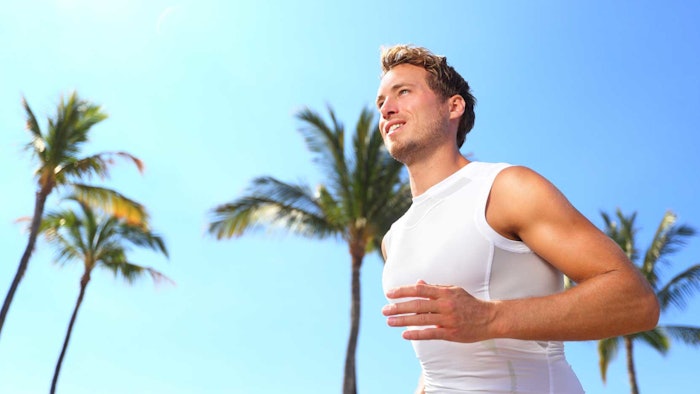 According to researchers at AmorePacific and Hanyang University, Seoul, UV dose is determined by several external factors: properties of sunscreens, weather, type of outdoor activity, etc. As such, they devised a framework to dynamically visualize UV dose based on such factors; findings were published in Skin Research & Technology. 
See archived: AmorePacific Wins CES Innovation Award
Briefly, the skin of a 3-D human model was represented using triangular meshes. Static postures and dynamic motions were made to express outdoor activities. The persistence and shortcomings of sunscreen were then evaluated.
To calculate the UV dose in real time, the angle of the sun and motion of the skin were tracked in relation to the time-dependent properties of sunscreen. Software was implemented based on the proposed framework to visualize the distribution of UV doses through dynamic color changes in exposed skin areas. Color types included true colors, to represent the minimum erythema dose (MED); and pseudo colors, representing a state before 1 MED is reached.
The system was found to conveniently display the MED according to an individual's skin phototype. The authors believe that adding the properties of a wide range of commercial sunscreens to the system database will increase the rate of appropriate sunscreen usage by customers.