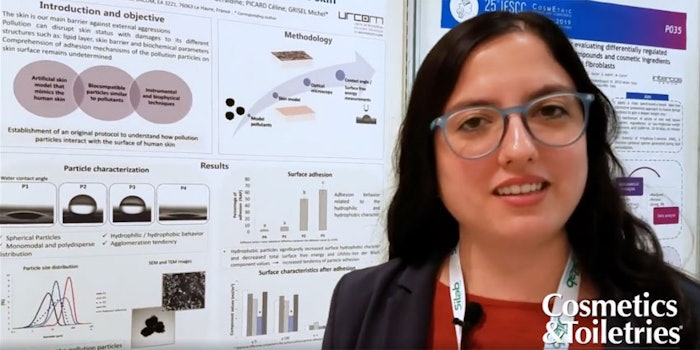 According to researchers at the University of Le Havre, the adhesion mechanisms of pollution particles on skin remain undetermined. As such, using a skin substrate and model pollutants, they examined this phenomenon in more detail.
See related: March 2019 Product Roundup, Anti-pollution Solutions
Using optical microscopy and contact angle measurements, they were able to identify key dynamics. Learn more from Lívia Salomao Calixto, Ph.D., who explained this work in a video interview of her poster presentation at the 2019 IFSCC Conference in Milano.
Watch now: