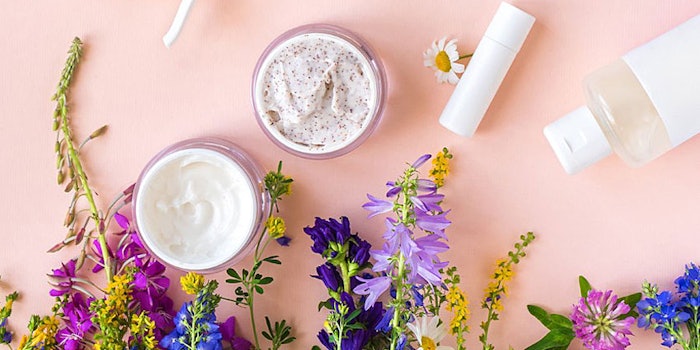 MSL Solution Providers
MSL Solution Providers announces it can perform microbiological testing using a non-animal derived culture media: VeganSure. This solution reportedly replaces animal-derived ingredients with plant-derived or synthetic alternatives to assure the safety of a cosmetic product without compromising vegan ethics.
Related: BASF and Givaudan Develop First OECD-Approved Animal Test Alternatives
This testing solution means brands can ensure formulations are animal-free from development through to microbiological testing. As part of its commitment to deliver 100% vegan formulas by 2023, The Body Shop has been one of the first companies to start moving micro-challenge tests to VeganSure solutions, MSL Solution Providers reports.
Mandatory tests typically rely on standard culture media and neutralizers that originate from animal by-products. However, according to the company, VeganSure replaces these with alternatives such as papaya-derived enzymes, soya bean, sugars from potatoes, cornmeal and plant peptones.
This solution is registered with The Vegan Society's Trademark and is performed in an ISO/IEC 17025:2005 accredited testing laboratory at MSL Solution Providers. Separate workflows are ensured to avoid cross-contamination. VeganSure also meets all requirements of UK and EU cosmetic regulations.
"For the growing number of vegan cosmetic and personal care companies, assuring the microbiological safety of their products whilst staying true to their principles can be challenging," said Angela Davies, CEO and founder of MSL Solution Providers. "That's where VeganSure can help. It offers brands a robust but completely animal-free solution to testing. We're thrilled that a major player in the beauty industry, The Body Shop, has been so involved in the validation of VeganSure and are proud to support them in their journey to becoming fully vegan."
"Adopting VeganSure for our microbiological challenge testing was a natural decision," added Anne-Laure Fonteneau, head of R&D bath & body, hair care at The Body Shop. "For us, becoming vegan was a natural step. MSL's VeganSure solution enables us to offer fully tested and regulatory-approved products, which supports our mission to becoming 100% vegan."
Previously: UK Government to Certify Cosmetics for Animal Test Exemptions in China