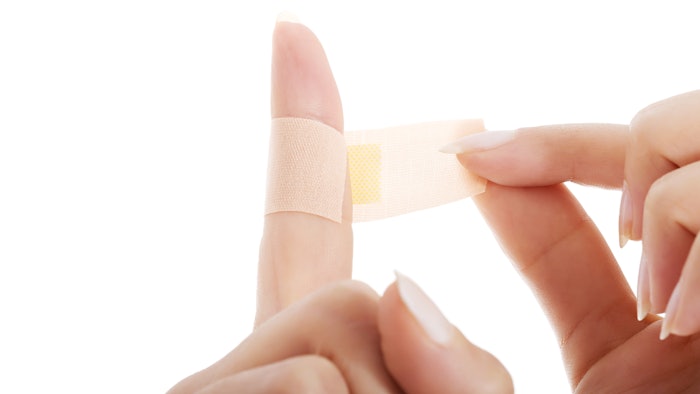 Viable cells and biological molecules are the recipe to bioprinting reparative tissue structures, according to a report by Science. In relation, the source recently highlighted the Bioprint FirstAid Handheld Bioprinter's trip to the International Space Station for testing by astronauts. 
The device was developed by the German Space Agency (DLR). It aims to equip astronauts, isolated from medical care, with a means to bandage wounds using the astronauts' own skin cells.
See related: NanoSpun Technologies Wins P&G Ventures Virtual Challenge
However, in zero gravity, skin tissue behaves differently. For example, according to Science, microgravity increases the time needed for healing.
Therefore, in its maiden voyage, the device is using fluorescent microparticles in place of skin cells combined with fast-curing gels. These are being printed on the astronauts' foil-covered legs or arms and will be sent back to Earth for further testing.
According to DLR, such mobile bioprinting would not only speed healing, it also would represent a step forward in personalized medicine both in space and on Earth.
See archived: 3D Printed Natural Bioinks Promote Wound Healing