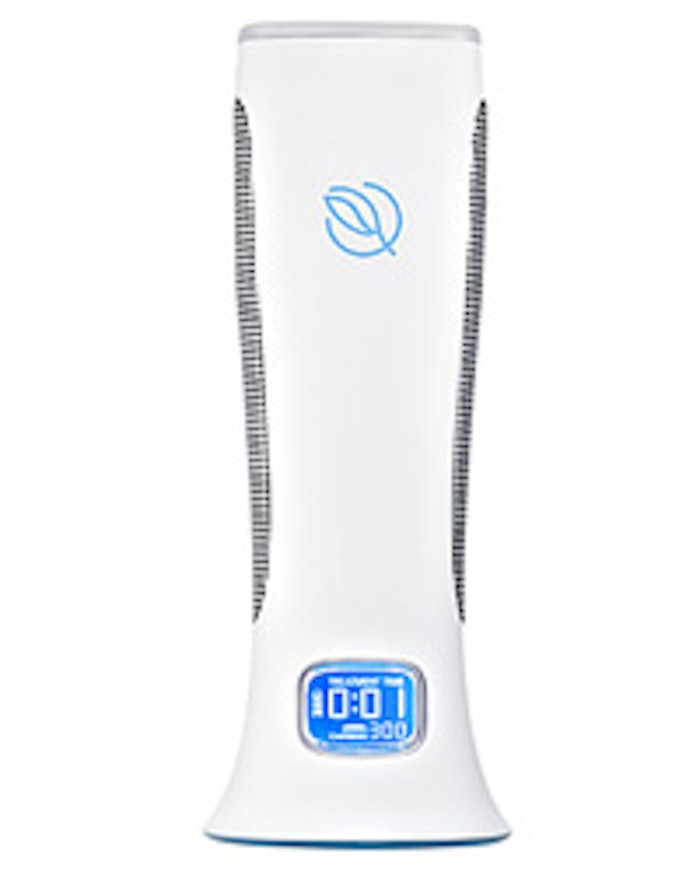 TRIA Beauty has launched a blue light, anti-acne device that is part of its Tri Skin Clarifying System. The system comprises the blue light device, a cleanser and a treatment product, all designed to clear acne and prevent future breakouts.
The Clarifying Blue Light has been approved by the US Food and Drug Administration as a skin treatment device. According to the company, the blue light helps heal existing breakouts while eliminates the bacteria on skin that cause acne. The device is said to not produce negative side affects.
According to the company, their blue light device emits the same levels of blue light as professional systems used in dermatologists offices and 10 times more blue light than other OTC blue light devices.
The Rebuilding Complex, for application after treatment with the blue light device, contains antioxidants to activate new skin cell growth, prevent damage from premature aging and reduce inflammation.
In addition to treating and preventing acne, the line is also said to improve skin texture and tone.