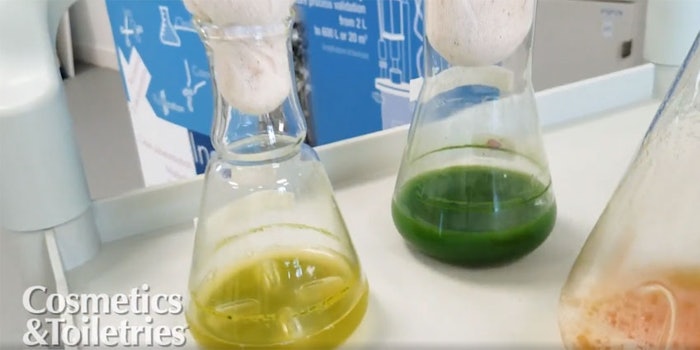 Cosmetics & Toiletries went behind the scenes in a recent site visit to Sederma, Le Perray-en-Yvelines, France. There, we got an insider look at some of today's greenest processes in natural actives development.
As Olga Gracioso, marketing director for the company, explained, Sederma's latest ingredients are produced by these specialized eco-design processes. Frédéric DeBaene, director of the company's biotech lab and plant cell technology, described the processes and various types of yeast, microorganisms, bacteria, algae and fungi used, and how plant cell culturing is accomplished.
Sederma closely aligns its business with tenets in support of biodiversity, i.e., the Nagoya protocol. It also varies culture conditions and processing parameters to optimize biomass rather than using GMOs.
Watch now to learn more: