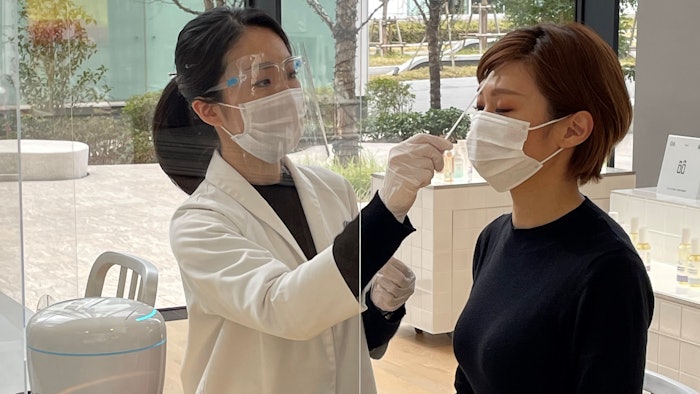 Shiseido Co., Ltd., in collaboration with Yamato-Esulon Co., Ltd., and Orcoa Co., Ltd., has developed a simple and quick method and device to measure the amount and balance of two indigenous, beauty-related skin bacteria in consumers. The approach is based on the collaborators' devices developed for detecting periodontal disease bacteria.
See related: Citizen Science for Skin Microbiome Research; A 'Microbiome-friendly' Case Study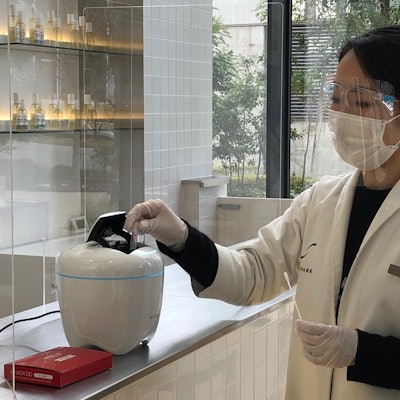 According to Shiseido, until now, it has typically taken approximately one month to obtain the results of inherent skin bacteria tests because it requires specialized analysis. Using a newly developed, compact and simplified polymerase chain reaction (PCR) device, however, anyone can easily obtain test results in about 40 min, the company reports.
The approach targets two types of indigenous bacteria: Staphylococcus epidermidis and Propionibacterium acnes, which the company reports have been strongly associated with the beauty and health of skin. The new method/device was shown to detect the amount and balance of these bacteria equally as well as conventional 16S rRNA amplicon analysis, indicating its accuracy for testing indigenous skin bacteria.
The invention will allow users to know the status of their indigenous skin bacteria on-site, leading to a high value-added in-store experience and new beauty service. Shiseido plans to launch the skin bacteria-measuring service using this method on a trial basis for visitors at the Shiseido Global Innovation Center in Yokohama, Japan.
See also: Sequential Skin Debuts Sequential Bio Testing Solution