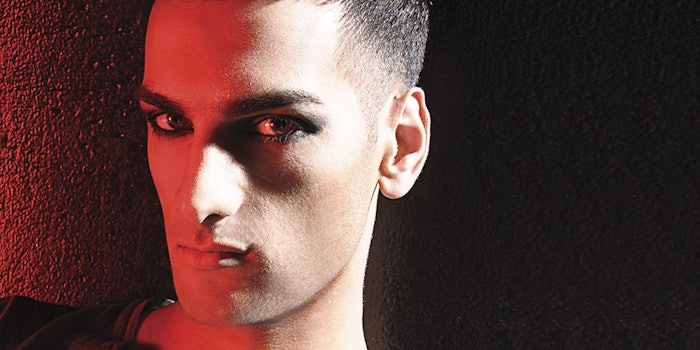 Genderless, or gender-neutral, products are not new, but they are gaining prominence in beauty, including in fragrances, skin care, makeup and personal care. Common terms used to describe this approach to product concepts include: genderless, gender-free, ungendered, gender-friendly, gender-neutral, androgynous beauty, etc. It is a trend that is increasing in popularity, especially in the millennial population.
The genderless trend is on the rise because we are all human, and we do not wish to be labeled. In fact, a recent Mintel report indicates consumers do not want to be defined by age, body appearance, sex or gender.1 As such, the barriers between what is typically labeled as female or male begin to fade. Thus, the values and concepts related to individuality are booming as society undergoes a change in mentality.
Clear examples of this change are reflected in several categories; for one, an advertising campaign by Audi of "The Doll that Chose to Drive," created by Proximity Barcelona, which received the Grand Prize for Efficacy by the Spanish Association of Advertisers in 2017. This successful campaign consisted of a 3D-animated short film on gender equality, targeting a population between just four and seven years of age. The film was shared millions of times on social networks. Its aim was to challenge the belief that high-end cars are essentially for men—a belief often introduced during childhood between the ages of two and seven years.2
As another example, in 2015, U Supermarket, one of the main retail chains in France, created a gender stereotype-free Christmas catalog,3 showing no toys for boys versus girls; just toys.
The fashion industry appears to have contributed the most to the development of this trend, as consumers seek to eradicate prejudices by wearing neutral-gender clothing.4 In the last year, both leading luxury and low-cost brands have included this concept on catwalks and in fashion shows. Such no-gender fashion arises from the search for freedom as a common denominator. Designers such as Jean Paul Gaultier, Yves Saint Laurent and Michael Fish were pioneers in dispelling this stigma, as their collections combined tuxedos for women and skirts for men.5
Today, designers like Craig Green from England, Rad Hourani from Canada, Yohji Yamamoto from Japan and Gregorio Diaz from Colombia are innovating in this field. In relation, models having an androgenic appearance have gained popularity in recent years, and they have greatly contributed to both fashion and cosmetics. The most famous include Stav Strashko from Ukraine, Andreja Pejic from Serbia, Erika Linder from Sweden and Lea T from Brazil, among others.
Within cosmetics, fine fragrances are perhaps the most developed category expressing gender neutrality—and experiencing fast growth. According Mintel, the share of global fragrance launches taken by unisex products grew from 9.5-11.9% between 2015-16 as brands responded to the new genderless demand.6 Consumers are eager to celebrate diversity, inclusion and uniqueness. Interestingly, in perfumery, classic patterns of male and female olfactory notes are evolving to unexpected olfactory profiles.
In makeup as well, the trend has appeared in the form of products launched for an unspecified gender. This affords an opportunity to explore genderless innovation with products that provide a gender-neutral experience, allowing consumers to embrace their ideals of rebellion, identity and individuality. Setting aside traditional social pressures may generate higher acceptance, and differentiated and successful launches on the market.
In perfumery, classic patterns of male and female olfactory notes are evolving to unexpected profiles.
How might one innovate cosmetics in this gender-free niche? As stated, the development of genderless perfumes is an emerging field in cosmetics, which provides insight; for perfume, is about finding the balance between olfactive notes and avoiding those that are more stigmatized. For example, gender-neutral concepts are described as those that lead users to think of citrus fruits; soft woods such as sandalwood and patchouli; ambiguous florals such as geranium; warm spices such as cloves and cinnamon; and different varieties of resins.
Developing a genderless fragrance poses the challenge of letting go of the classic structures of perfumery, and thinking of a less commercial and more artistic creation—i.e., making perfumes that allude more to the soul and less to the body. Described here is an approach to create a genderless perfume and a new methodology for its evaluation, utilizing the same eye-tracking methodology previously described7-9 to identify concordance/discordance between a visual representation with scent stimuli.
Materials and Methods
Biometrics: As stated, an eye-tracking devicea utilized in previous findings7-9 was employed to identify user concordance/discordance between visual stimuli and fragrance notes to select a perfume with the best genderless profile.
Test panel: Sixty participants were recruited, all habitual fragrances consumers between 20-45 years of age, distributed as follows: 12 heterosexual men, 18 heterosexual women, 12 gay participants, six lesbian subjects and 12 transsexual individuals.
Fragrances: For the described tests, a specialized perfume house worked on three genderless perfume proposals. As the perfumer explained, the primary idea is that most perfumes are genderless, but they acquire a connotation when they materialize. Therefore, the real challenge is to endow them with character and olfactory complexity without tilting them toward what is commercially known as male or female. Figure 1, Figure 2 and Figure 3 show the olfactory pyramids of the genderless perfumes made for the test.
Visual stimuli: To present the fragrances alongside visual stimuli depicting male, female or neutral genders, photographs were taken of Dave Castiblanco, a famous androgynous Colombian model.10, 11 A professional makeup artist used makeup and hairstyling agents to represent masculine, feminine and neutral genders on Castiblanco. Photographs were taken with a professional camera and under the same lighting conditions in a studio setting.
Most perfumes are genderless but acquire a connotation of male or female when they materialize.  The challenge is to avoid this tilt.
Five photographs were selected for: facial characterization, i.e., male and female (see Figure 4 and Figure 5); neutral characterization (see Figure 6); and hairstyle characterization, male and female (see Figure 7 and Figure 8). Panelists viewed these photographs as they evaluated the perfumes; the eye-tracking technique recorded their biometric responses.
Concordance-discordance Calibration
As a step prior to testing the genderless perfumes, an analysis was carried out to evaluate subjects' baselines. First, images of masculine, feminine and neutral faces were presented with words indicating concordance and discordance without exposure to the fragrance. Then, the responses to perfumes of pronounced traditional masculine or feminine notes (see Figure 9 and Figure 10, respectively), paired with characteristic male or female images (see Figure 11) were evaluated.
Panelists were shown a male and female image as they experienced either the masculine or feminine fragrance. Eye tracking followed their biometric reactions to assess which image aligned with the fragrance under review.
Continue reading in our March 2019 Digital Edition...
References
Mintel Report (2018). Beauty Personal Care, Global Trends 2018. Retrieved from https://www.cosmeticinnovation.com.br/wp-content/uploads/2017/11/mintel-beauty-trends-2018.pdf
Campo, D. (2017, Oct. 27). "La muñeca que eligió conducir" un Audi, la campaña más eficaz de 2017. Retrieved from https://www.elpublicista.es/reportajes/muneca-eligio-conducir-audi-campana-mas-eficaz-2017
Oster, E. (2015, Dec. 18). TBWA Celebrates 'Gender Free Christmas' for U Supermarket. Retrieved from https://www.adweek.com/agencyspy/tbwa-celebrates-gender-free-christmas-for-u-supermarket/99281
Mariño, V. (2018, July 11). La Moda Genderless es el Nuevo Unisex. Retrieved from https://www.infobae.com/parati/news/2018/07/11/la-moda-genderless-es-el-nuevo-unisex/
Sánchez, A. (2017, Dec. 1) Genderless: La Moda se Despide del Género. Retrieved from http://www.itfashion.com/moda/industria/genderless-la-moda-se-despide-del-genero/
Mintel database search (2017; login required). Retrieved from https://clients.mintel.com/report/the-future-of-fragrances-2017?highlight=genderless
Guzmán Alonso, M., and Jiménez, J. (2018). Intersecting the senses: Synesthesia to connect cosmetics with emotion. Cosm & Toil, 133(3), 32-51.
Jiménez, J., and Guzmán Alonso, M. (2017). Soft focus for the selfie obsessed: Eye tracking to improve color formula development. Cosm & Toil, 132(3), 25-36.
Guzmán Alonso, M., Jiménez, J., and Casallas, V. (2016). Applying neuroscience to generate new applications in hair care products. Eurocosmetics, 24, 10-14.
Cuartas Rodríguez, P. (2017, July 25). Dave Castiblanco, Un Modelo Andrógino en Colombiamoda. Retrieved from https://www.elespectador.com/noticias/nacional/dave-castiblanco-un-modelo-androgino-en-colombiamoda-articulo-704825
Jet-set (2018, Jan. 11). Glamur en el Mambo. Retrieved from https://www.jetset.com.co/eventos/galeria/gala-del-mambo-55-anos/172704