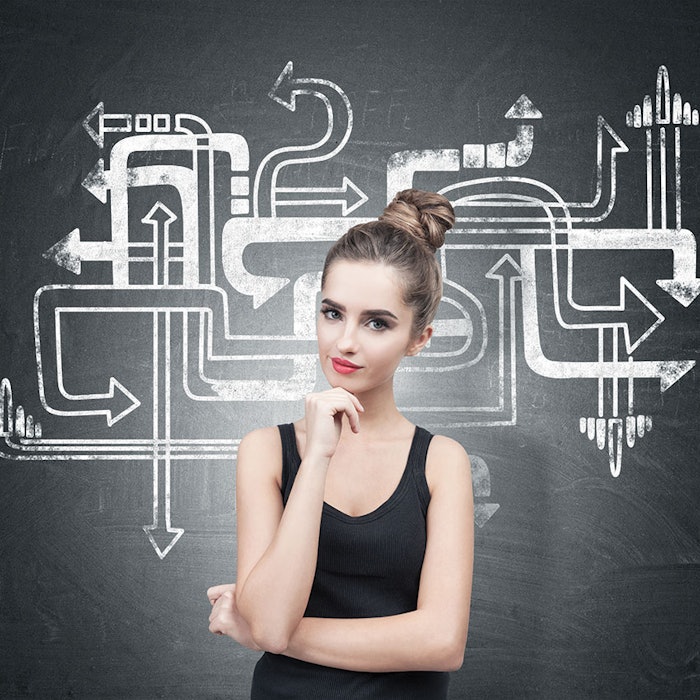 Discontinued can be a scary word for marketers but it doesn't have to be; in fact, according to Pantini,1 discontinuity can be a real impetus for innovation. He recently illustrated this in his description of innovation and innovators—i.e., those driven by discontinuity and change.
"The expertise of the innovator consists in the knowledge of as many industries and applications as possible ... and to manifestations of any kind," he writes. "The innovator has no motivation to improve existing products but instead to create different products by the transfer and combination of already existing technologies..."
Perhaps one of the most eye-catching industry fusions we've seen recently is between food/beverages and beauty. Fun examples include truffle-inspired bath bombs, bubbling face masks and ice cream-textured skin care, among others.2 However, while products like these capture the imagination, another innovative mash-up has been capturing consumer dollars: multifunctional color cosmetics. Whether fortified with SPF, anti-pollution, antioxidant, etc., properties, cosmetics with added benefits are a major driver in the color category.3
But multifunctionality doesn't stop there. It's also seeping into sun care. Companies are reinforcing sunscreens with anti-aging, intense repair4 and even infrared activities.
Regardless of the product category, from a technical standpoint, many of these added benefits must eventually cross paths with the effects of UV radiation. And for this reason, we've combined color with sun protection in our very own manifestation of innovation: the Cosmetics & Toiletries before you. We hope it inspires your inner innovator.