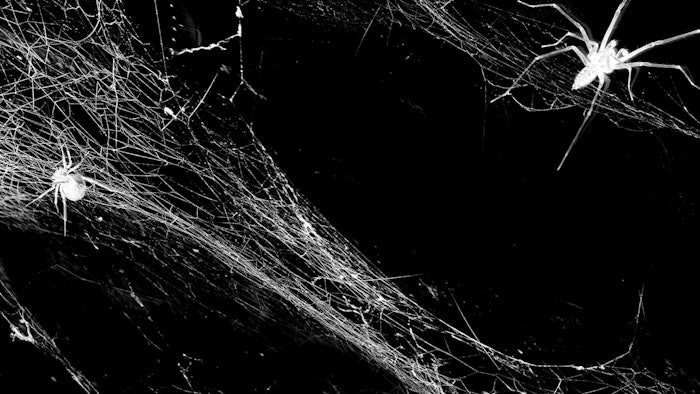 Research from Nanjing Tech University, China, published in Advanced Functional Materials describes an artificial spider silk protein (spidroin) woven into a programmable textile to aid in wound care management.
See archived: Patent Pick; Spider Silk Slow Release
The composite textile (i-SPT) has high tensile properties, biochemical sensing abilities, air permeability and motion monitoring capabilities. More specifically, the patterned microfluidic channels in the textile allow liquids to flow through them. Also, the pH-responsive photonic crystals sense hydrogen ions in the wound area, and an integrated microelectronic circuit in the textile imparts high sensitivity for motion monitoring.
The capability of i-SPT in promoting wound healing has been illustrated by the treatment of the full skin wounds in diabetic mouse model, suggesting its application in wound management.
See archived: Spider Venom to Inhibit Melanogenesis