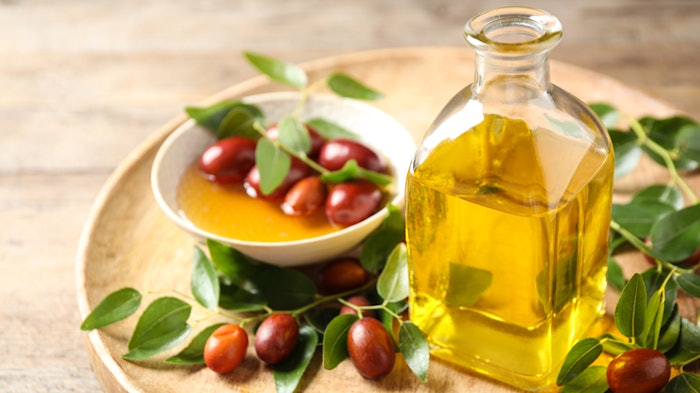 Jojoba Desert has released a study that shows the potential of JD Jojoba Golden Oil (INCI: Simmondsia Chinensis (Jojoba) Seed Oil) for anti-acne effects.
As jojoba oil mimics the human sebum by 25%, the company sought to determine whether applying jojoba oil to the face would signal the skin to reduce sebum secretion, resulting in healthier-looking skin.
The findings indicated JD Jojoba Oil reduced sebum secretion by 23% after 28 days of regular application, suggesting anti-acne potential. The oil also showed dermatological tolerance in oily facial skin.
This work responds to simultaneous consumer demand for pure vegetable and carrier oils in skin care and concern that these oils might clog or enlarge pores.
Lee Reuveni, CEO, Jojoba Desert, commented: "The studies show that long-term usage of JD Jojoba Oil leads to marked skin improvement, especially for those suffering from acne prone skin and oily skin ... moreover, its anti-inflammatory profile soothes irritated skin, resulting in a healthier, clearer complexion."