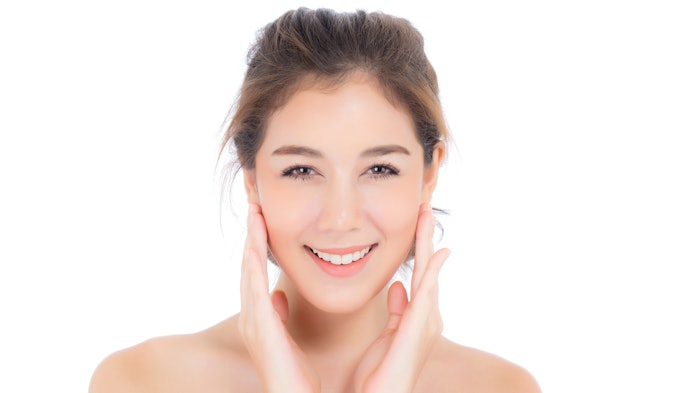 In parallel with recent findings that Mg2+ boosts hyaluronic acid (HA) and spermidine production in skin, Shiseido Co., Ltd., announced the development of a "Shape-Shifting HA Technology" that controls the volume of HA.
According to the company, while HA forms a highly moisturizing, water-retaining film on the skin's surface, its large molecular size hinders its penetration into the stratum corneum. The company's new technology shrinks HA via the addition of magnesium ions, which is said to dramatically increase its penetration. It then re-expands the "Compact HA" through the addition of sodium metaphosphate, a type of chelating agent. This reportedly restores the HA to its original condition and with the same properties. Some of this work was presented at the 142nd Annual Meeting of the Pharmaceutical Society of Japan on March 26, 2022. 
See related: [interview] Anti-aging for a Modern Market with Tomonobu Ezure, Ph.D., Shiseido
To test the technology, as the company explained, labeled HA was applied to the skin surface and observed in cross sections using a fluorescence microscope. This showed HA successfully reached the deeper layer of stratum corneum via the addition of MgCl2. 
MgCl2 also was added to an aqueous HA solution and the HA volume was measured; a decrease in HA volume was confirmed. The chelating agent sodium metaphosphate (SMP) was then added to Compact HA, which restored HA volume to its original level. (See figure below). 
Based on these results, water content in skin previously treated with Compact HA was compared before and after the application of SMP. The results showed the addition of SMP to Compact HA significantly increased the water content in the stratum corneum.
Shiseido reports it will continue to utilize this technology to address a wide range of skin concerns.
See archived: Analytical Techniques for Hyaluronic Acid Formulation