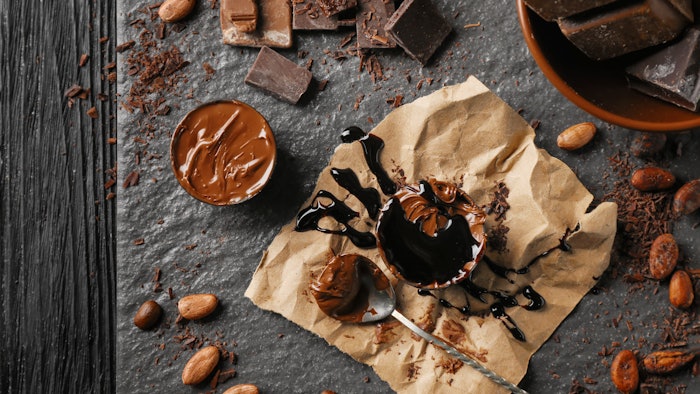 Botanicals have long drawn interest from the cosmetics industry, especially considering their phytochemical richness for potential skin benefits. In relation, research published in the Journal of Physics: Conference Series put the stability of one plant derivative to the test in a facial mask application.
Theobrama cacao L. (cocoa) beans are rich in antioxidants that benefit the skin in various health and anti-aging applications. As such, this study was conducted to determine the stability of a cocoa facial mask stored under different extreme high and low temperatures, to assess its lasting free radical-scavenging abilities.
The results showed the cocoa facial mask remained stable in its bioactive content, holding nutritional and therapeutic values. The authors concluded cocoa could be used in value-added products such as skin care cosmetics.
See related: Automating Cocoa Shell Pectin Hydrolysis and Filtration