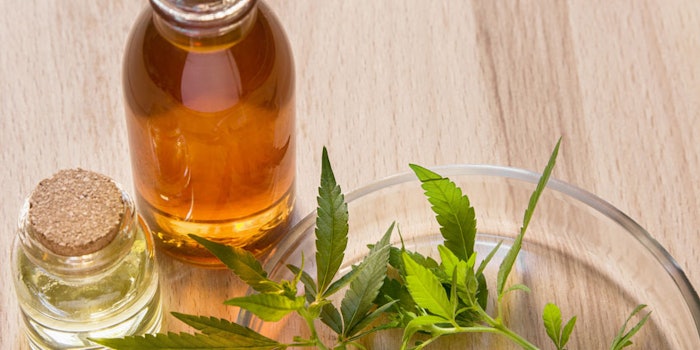 Research published in the Journal of Natural Products confirms cannabidiol (CBD) exerts antioxidant and anti-inflammatory actions in human skin keratinocytes by modulating the caspase-1-IL-1β axis.
This work validates anecdotal evidence and existing preclinical and clinical reports with mechanistic data. Previously, Amway researchers reviewed the literature for evidence of the effects of CBD for skin health. Among the 12 uses of CBD for health and beauty identified, acne, seborrhea, eczema/​dermatitis and skin barrier functioning held the most promise but the researchers underlined more studies were needed.
See related: CBD in Cosmetics; A Practical Primer
In relation, these authors examined CBD's protective effects against H2O2-induced oxidative stress in human keratinocyte HaCaT cells. They found CBD alleviated the cytotoxicity of this stress by 11.3% and ROS. Further, CBD down-regulated mRNA expression levels of CASP1 and IL1B, and reduced IL1-β levels. It also inhibited the activitiy of caspase-1 enzyme, its mediation of cell death and apoptosis, supporting the efficacy of CBD for skin health benefits.
See the article abstract for more information.