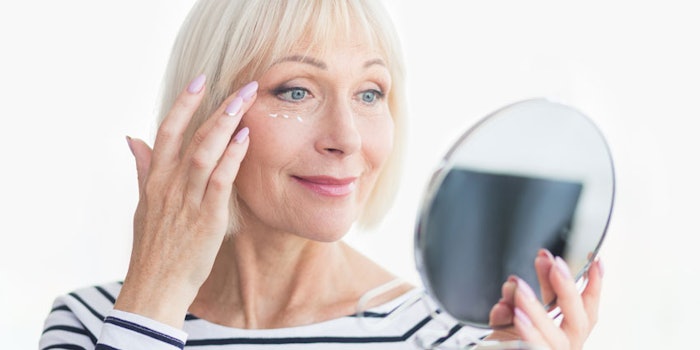 Editor's note: The terms brightening, whitening and lightening are listed below as they appear in their original sources.
As the industry seeks to embrace a more inclusive tone in the marketing of skin brightening products, product developers continue work on ways to achieve the desired effects.
Indeed, the market for skin brightening/lightening agents was estimated at US $290.9 million in 2020, according to Reportlinker. And although COVID-19 hit the cosmetics industry hard, this segment is still projected reach a revised US $385.8 million by 2027, growing at a CAGR of 4.1% within that timeframe. Considering this projected growth, and continued reader interest, we offer the following brief literature review for your consideration.
Edible Bird's Nest for Skin Whitening and Moisturizing
Sandi, D.A.D. and Susiani, E.F.; J Pharm & BioAllied Sciences; Available at: https://bit.ly/3dsB5lI
Previous research has shown that epidermal growth factor (EGF) present in edible bird's nest (EBN) extract (Aerodramus fuciphagus) can increase the metabolism of skin cells and lighten skin. In the present work, EBN was tested in four topical product types and found to impart significant skin lightening and moisturizing effects for all four treatment groups. EBN creams showed lightening and moisturizing effects equal to the positive control. Furthermore, W/O and O/W creams performed equally well.
Scutellarein Inhibits Melanogenesis
Dai, L., Gu, L. and Maeda, K.; Cosmetics; https://doi.org/10.3390/cosmetics8010015
According to the article abstract, this study demonstrates that plant-derived scutellarein can effectively inhibit melanogenesis in B16 melanoma cells. Tyrosinase activity reportedly was decreased in a dose-dependent manner and no cytotoxicity was observed at the effective concentration. Additionally, both the protein and mRNA levels of tyrosinase were significantly decreased by scutellarein and the ingredient did not induce ˙OH production. The authors concluded plant extracts containing high concentrations of scutellarein have the potential to inhibit melanin production and serve as cosmetic skin-lightening agents.
α-Arbutin for Skin Hyperpigmentation and More
Saeedi, M., Khezri, K., Zakaryaei, A.S. and Mohammadamini, H.; Phytotherapy Research; https://doi.org/10.1002/ptr.7076
According to these authors, the possibility of controlling skin hyperpigmentation disorders is a key goal for cosmetic preparations. In relation, studies have shown that α‐arbutin is 10 times more effective than natural arbutin in this capacity; a comparison of IC50 values showed that α‐arbutin (at 2.0 mM) has a more potent inhibitory activity on human tyrosinase than natural arbutin (at 30 mM). This study explored these and other therapeutic efficiencies of arbutin.
2% Deoxyarbutin vs. 4% Hydroquinone for Depigmentation
Anwar, A.I., Asmarani, Y., ... Kurniadi, I., et al.; J Cos Derm; https://doi.org/10.1111/jocd.14050
A double-blind, randomized controlled study was performed in 59 subjects to compare the depigmenting effects of 2% deoxyarbutin with 4% hydroquinone, since the former has been suggested as a safer alternative to the latter. Results showed significant improvements in L* values (chromamater) and melanin indices (mexameter) for both ingredients. Furthermore, no side effects were reported in either case..
Activated Charcoal from Coconut Shell Waste for Exfoliating Skin Lightening Creams
Atamanto, D. and Ambarwati, N.S.S.; AIP Conference Proceedings; https://doi.org/10.1063/5.0044371
This article reports on the use of coconut shell as a raw material for making activated charcoal, which is then applied in a cream to exfoliate skin for lightening effects. According to the article abstract, dark skin on the hands and feet is usually caused by dirt, medications and environmental factors: air pollution, chemicals, infections, inflammation and sunlight. Exfoliating the skin with the charcoal 8 times on 10 hand skin samples for one month showed the treatment to be non-irritating and effective in brightening hand skin.
Skin Lightening as a Public Health Issue
Pollock, S., Taylor, S., ... Kourosh, A.S., et al.; Intl J Women's Derm; Available at: https://doi.org/10.1016/j.ijwd.2020.09.006
Importantly, as the cosmetic industry embraces all facets of inclusive beauty, this review focuses on the negative impact of skin lightening (SL) on the well-being of individuals and the skin itself. In this review, a team of dermatologists explores SL as a global public health issue—one of great concern for both women's health and racial implications. The authors examine SL in Africa, Asia, the Middle East and the Americas with the aim to inspire a global discourse on how dermatologists can utilize scientific evidence and cultural competency to serve and protect patients of diverse skin types and backgrounds.