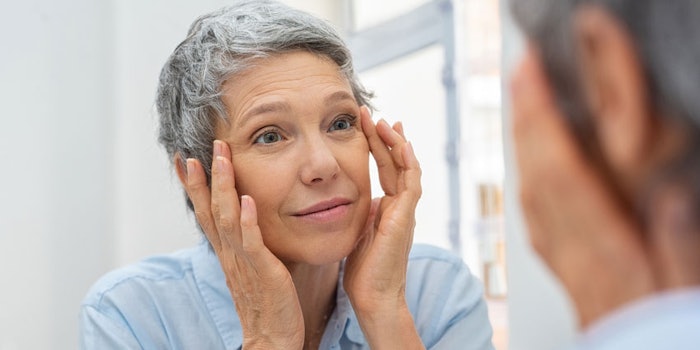 Kao Corp. researchers have confirmed that skin elasticity is lower when the expression of microfibrillar-associated protein 4 (MFAP-4), essential to elastin formation, is reduced. In addition, MFAP-4 amounts decrease with aging and UV exposure.
These findings are an extension of previous work identifying the role of MFAP-4 in elastin formation. The latest study was presented at the 84th Annual Meeting of the Eastern Division of the Japanese Dermatological Association, held online, Aug. 22-23, 2020.
The Study
The study examined 12 women in their 20s and 30s whose MFAP-4 gene expression was measured on the inner parts of their upper arms; i.e., body sites having low levels of UV exposure. The relationship of this genetic expression with viscoelasticity, an index used for elasticity, also was determined. The results showed elasticity was reduced with lower levels of MFAP-4 expression in human skin.
To assess changes in MFAP-4 levels associated with aging, amounts in unexposed (inner part of upper arm) areas were compared between women in their 20s and 30s with those in their 60s (n = 12 each). The results showed the amount of MFAP-4 was markedly lower in UV-unexposed areas in women in their 60s, compared with those in their 20s and 30s. This indicated MFAP-4 levels in human skin are decreased in association with aging.
Furthermore, MFAP-4 amounts were compared between UV-exposed and unexposed areas in women in their 60s. Results revealed lower levels in exposed areas, suggesting MFAP-4 in human skin was reduced by chronic UV exposure.
Conclusions
These quantitative results are believed to be the first showing that elasticity is low in human skin with reduced MFAP-4 expression, and that this amount is decreased in association with aging and UV exposure. Kao notes it will continue to research elastin, with the aim to propose technologies for beautiful and healthy skin.