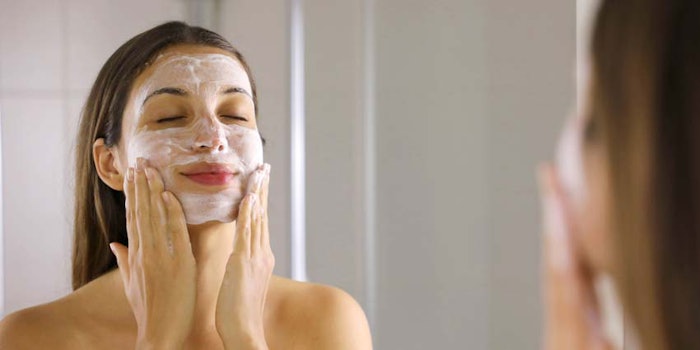 Anti-pollution personal care has gained recent interest as consumers focus more on cleansing and less on makeup. One convenient and popular product format to remove pollution particles from skin is the mask.
Self-foaming sheet masks containing surfactants have already been described in the literature for cleansing the skin. However, these require the user to rinse the remaining product away once treatment is complete so as not to cause skin irritation. Moreover, it is difficult to impart a moisturizing and/or anti-aging effect since the washing step removes relevant actives.
The Market Need
Under these circumstances, the inventors of the present invention sought to identify a self-foaming combination for facial masks that reduces skin irritation while not requiring the user to rinse after use. As such, additional moisturizers and actives are rendered more effective.
The Literature
Leave-on type cosmetic composition for facial mask sheet having self-foaming function
U.S. Pat Application 20200146947
Publication date: May 14, 2020
Assignee: Cosmax, Inc.
The present invention describes a leave-on type sheet mask including a fluorinated compound and saponin as a self-foaming agent. The cosmetic provides a cleansing effect to remove sebum or waste and since it includes saponin in place of chemical surfactants, its potential for skin irritation is reduced, which alleviates the need wash it away after use.
The inventors note this improves the moisturizing effect by virtue of eliminating the wash-off step. Furthermore, it prevents the loss of functional ingredients contained in the cosmetic composition, which improves, e.g., wrinkle reduction and skin-whitening effects.
Patent accessed on June 18, 2020.