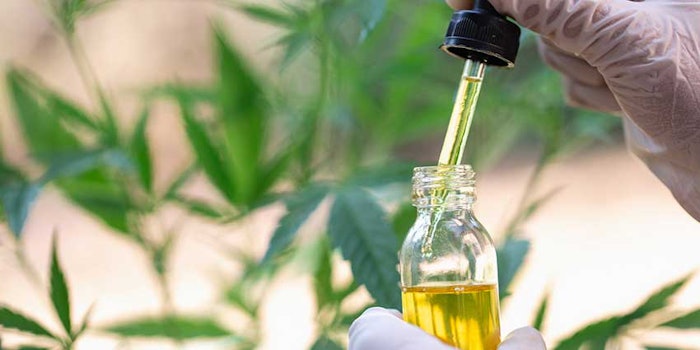 The key to stable formulations could be the addition of one ingredient—including in those based on trendy hemp oil.
Jojoba oil—stable by itself—was found to stabilize other carrier oils in recent testing performed by Jojoba Desert. After being combined with 10% jojoba oil, olive, sesame, sweet almond, argan, grapeseed and avocado oil were found to have higher oxidative stability. In the case of avocado oil, stability increased by 400%.
CBD beauty—which has been dubbed the "most important trend that we will see in the next 10, 20 or 30 years"—is also reportedly enabled by jojoba oil. Testing found that when jojoba oil was added in 20:80 ratio to hemp oil, the latter's stability improved and resulted in a lower peroxide value.
This stability is reportedly due to jojoba oil's chemical structure of straight chain esters, as opposed to other oils that have a branched triglyceride structure that is more prone to oxidative degradation.
"... By the addition of Jojoba oil, the stability of a whole formulation could be improved in the case of oil-based formulations, and less preservatives could be needed in the case of aqua-based formulations. Moreover, including Jojoba oil could extend the shelf life of unstable materials and will streamline product formulation – instead of two starting materials, you can just add one," commented Anna Aharoni, R&D manager, Jojoba Desert.