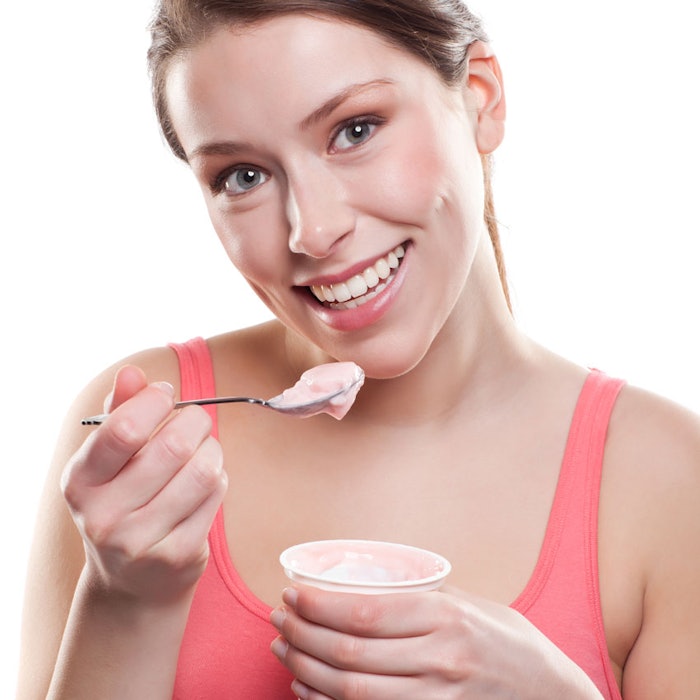 Recent work explores whether prebiotics and probiotics can affect atopic dermatitis (AD). Researchers from Chiba University in Japan reviewed existing data regarding links between an altered gut microbiome and the development of AD.
According to the researchers, AD is mainly caused by a skewed immune response and exaggerated response to allergens. It presents in skin having an abnormal epidermal barrier structure and function. In addition, recent evidence suggests a close relationship between the gut microbiome and AD.
In reviewing existing data, the researchers reported there's some promise of treating AD with probiotics, although prebiotics and synbiotics—mixtures of probiotic bacteria and prebiotics—demonstrate less compelling evidence. 
MedicalNewsToday also featured this research, in which Mary Cataletto, MD, of the State University of New York at Stony Brook, added, "Recent studies have demonstrated links between an aberrant gut microbiome and the development of atopic dermatitis...Studies examining the potential role of therapeutic manipulation of the gut microbiome for either the treatment or prevention of atopic dermatitis is an important focus for future research."
The researchers concluded there is a need for more information about the specific effects of probiotics/prebiotics and the factors determining their efficacy. For example, in their opinion, synbiotics may hold greater potential than currently reported.
Thus, from a clinical perspective, identifying the ideal probiotic/prebiotic therapies and individual responses is of utmost importance—and a giant step in the direction of personalized medicine and treatment.