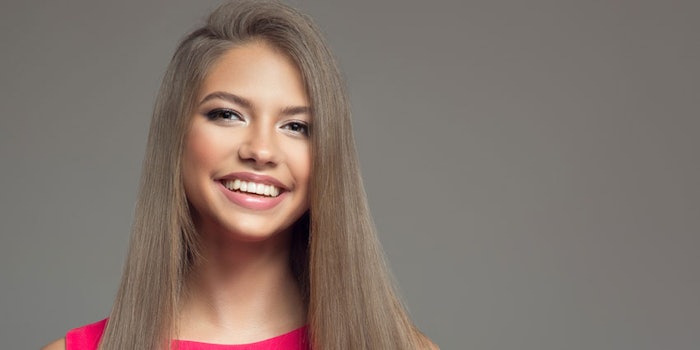 Photo 101077994 © Yuriyzhuravov | Dreamstime.com
This month's survey of recent patent and research literature describes money-making ideas for personal care product development, including indirect antioxidants for skin protection, caper and prickly pear extracts to address skin conditions, granulated shampoo and a dual phase mouthwash, among others.
Skin and Skin Care
Polysiloxane emulsifiers: Clariant International Ltd. discloses cosmetic or pharmaceutical compositions, preferably emulsions, utilizing one or more modified polysiloxanes with at least one carbamate group as the emulsifiers.1 An example of an extra moisture night cream is shown in Formula 1.
Vernonia to improve skin: Bayer Consumer Care describes the use of Vernonia extract to improve skin.2 The described invention incorporates a Vernonia plant extract from Madagascar into cosmetics, pharmaceuticals and food supplements to improve the skin by strengthening the dermal-epidermal junction and/or activating fibroblast synthesis and extracellular matrix compounds.
Thus, dried leaves of Vernonia appendiculata were extracted using heptane and percolated with ethanol. The fats were then removed by liquid-liquid extraction, also using heptane. After concentration into the aqueous phase, glycerin was added to adjust the solution to 10% extract in a water-glycerin blend. The final product resulted in a liquid containing > 5% of chlorogenic and isochlorogenic acids. The end Vernonia extract obtained was formulated at 1% into an antiaging cream.
Topical, injectable hyaluronan and heparin: Innoderm has patented topical and injectable cosmetic or pharmaceutical compositions containing a combination of cross-linked or non-cross-linked hyaluronan and heparin and/or one or more heparinoid derivatives.3 These compositions were employed to prolong the lifespan of the hyaluronan present in the skin, which is either endogenous or exogenous, cross-linked or non-cross-linked, in order to improve its antiaging and moisturizing actions and to fill in wrinkles.
Antioxidant protection and phase 2 enzyme inducers: Western Holdings LLC discloses skin protectant compositions containing antioxidants and indirect antioxidants4—i.e., phase 2 enzyme inducers—such as one to protect skin against the damage caused by UV radiation. Specifically disclosed is a broccoli extract in combination with a composition including Hibiscus flower extract, Ferula assa foetida root extract, pear fruit extract and green tea leaf extract, which exhibits a synergistic effect and protects against the adverse effects of UV radiation. The composition further includes vitamins C and E and is suggested for cosmetics, sunscreen products, moisturizers, toners and other skin care.
Quick makeup removal: Shiseido Co. describes a skin cleansing preparation5 to ensure the quick removal of makeup from skin. The composition is said to easily apply without dripping from the hands or face during application. In addition, the composition reportedly washes off smoothly, thereby refreshing the skin. The cleanser comprises: a) 1.0% to 15% w/w silicone oil; b) 1.0% to 15% w/w volatile hydrocarbon oil; c) 5.0% to 20% w/w dihydric glycol; d) 5.0% to 40% w/w polyoxyethylene glyceryl fatty acid ester; and e) 15.0% to 88% w/w water—wherein the weight ratio of the silicone oil component (a) to the volatile hydrocarbon oil component (b) falls within a range of 0.3 to 3, and the viscosity of the preparation at 25°C is from 100 to 500 mPa•s.
Caper, prickly pear for dermatitis, xerosis: Dermogyn S.r.l. has patented compositions for the treatment of dermatitis and other skin conditions, specifically atopic dermatitis, that are also associated with pathological xerosis.6 The cosmetic vegetable o/w-based emulsions comprise: a restructuring agent, e.g. ceramides; an anti-inflammatory and protective agent such as caper extract; an emollient and keratoplastic agent such as allantoin; and an immunostimulating, hydrating and healing agent, e.g. prickly pear extract. Thus, a formulation may include: 2% ceramides, 0.5% allantoin, 5% olive oil unsaponifiables, 0.5% almond wax, 3.5% shea butter, 1.5% vitamin F, 0.5% stearyl glycyrrhetinate, 0.5% caper extract and 0.5% prickly pear extract plus preservatives and a buffer.
Hair and Hair Care
Imparting softness in hair post-damage: Milbon Co., Ltd. discloses emulsified hair cosmetic compositions7 to provide uniform softness evenly to partially damaged hair. These compositions are suitable for use in hair conditioners or in pre- or post-permanent hair wave-setting treatment agents. The described composition contains: a) a C12-22 linear primary alcohol; b) C12-22 branched primary alcohol; c) a cationic surfactant; d) polyoxyethylene sorbitol fatty acid ester; and e) a polyoxyethylene alkyl ether; wherein the amount of component (c) is lower than the sum of components (d) and (e). The composition may further contain a glycerin fatty acid ester and/or a lecithin derivative. An example is shown in Formula 2.
Polysaccharide oxide for washing, conditioning hair: L'Oréal has patented a composition including a particular polysaccharide oxide for washing and conditioning keratinous materials, as well as its use and usage process.8 The invention contains, in a cosmetically acceptable medium, from 5.0% to 50% of one or more detergent surfactants and one or more oxidized anionic or nonionic polysaccharides made up of monosaccharides containing either 5 carbon atoms or more than 5–6 carbon atoms. The invention also concerns the utilization of said composition for the washing and conditioning of keratinous materials and a method for such. A shampoo composition is shown in Formula 3.
Natural-looking/feeling hair dye: L'Oréal also has disclosed a hair dye composition containing one or more hydrophobic film-forming polymers, one or more coloring bases, and one or more volatile solvents.9 Such a composition is said to give a natural and aesthetically pleasing color to the hair and to preserve the physical qualities of the hair fibers. A red hair dye example is shown in Formula 4.
Granulated shampoo: Dow Corning Corp. discloses granulated shampoos comprising surfactants agglomerated with solid, water-soluble, water-dispersible or water-insoluble particulate carriers.10 The shampoo compositions also preferably contain a conditioner consisting of an organopolysiloxane. The described shampoos dissolve readily with the formation of foam in hot or cold water; are generally perceived as soft in their dry, free flowing state; and provide a pleasant feel on skin. The granulated shampoo can be packaged in various biodegradable wrappers such as paper, which is more environmentally friendly than plastic sachets, and does not deteriorate during storage.
Makeup
Liquid polyester in oil: L'Oréal has patented cosmetic makeup or care compositions based on polyester in an oily phase and their uses.11 The inventions employ at least one liquid polyester obtained by the condensation of an unsaturated fatty acid dimer and/or trimer and diol. In addition, the compositions are either free from lipophilic gelling agents or contain them, at most, at 10% w/w. The invention also relates to a method of making up the face and body using the described composition. An example lip gloss is shown in Formula 5.
Polymeric film to protect lips: L'Oréal also has disclosed a cosmetic process for the treatment of lips utilizing a composition containing a film-forming polymer and a siloxane.12 The method involves applying the composition to form a film on the surface of the lips. An example is shown in Formula 6.
Sunscreens
Multimodal UV protection: Beiersdorf has patented cosmetic preparations containing titanium dioxide with multimodal particle size distribution and their combination with other sunscreens.13 The titanium dioxide used has a particle size distribution of at least two maxima. Two types of titanium dioxide having different particle sizes can be used and coated differently; e.g., with dimethicone/methicone copolymer, dimethoxycaprylyl silane and aluminum hydroxide and/or silica. These sunscreen emulsions are prepared in combination with other sunscreens. An example is shown in Formula 7.
Oral Care
Dual phase mouthwash: Colgate- Palmolive Co. discloses oral compositions comprising a hydrophobic phase, a hydrophilic phase and a hydrotrope component, and methods of use thereof.14 The described inventions were incorporated into a dual phase mouthwash, wherein the hydrophilic and hydrophobic phases remain separate and form a temporary emulsion when mixed. This emulsion spontaneously reverts back to the two original phases after rest without forming an emulsion. An example is shown in Formula 8.
Imparting white to teeth: Lion Corp. has patented a press transfer seal system along with a method for beautifying the surfaces of teeth.15 The system setup involves laminating a substrate and a pressure-sensitive adhesive layer with a wax layer placed between both. The pressure-sensitive adhesive layer is applied facing the teeth, forming a seal against them, and the substrate is then peeled away to transfer the wax and adhesive layers to the teeth. This invention makes it possible to easily and simply impart a natural, durable color to the surface of teeth.
The pressure-sensitive adhesive layer is made from a composition comprising a component selected from: alkyl (meth)acrylate copolymers, (alkyl (meth)acrylate/diacetone acrylamide) copolymers, methyl methacrylate/butyl methacrylate/dimethylaminoethyl methacrylate copolymers, and methyl methacrylate/ethyl acrylate/chlorotri-methylammoniumethyl methacrylate copolymers; and a plasticizer. The surface of the substrate to come into contact with the wax layer is coated with silicone.
Interesting Materials and Compositions
Cross-linking for new properties: O'Lenick has disclosed16 a series of cross-linked silicone polymers for cosmetics that, by virtue of the nature of the dimol alcohol undecylenic acid ester based cross-linker, exhibit unique solubility and properties including improved tolerance for oily materials and improved skin feel. These polymers find use in personal care applications such as pigmented products. In the personal care arena, solid products that do not experience syneresis—i.e., the condition in solid products that causes incompatible liquid to ooze out—are important since this condition is cosmetically unacceptable.
Aerosol dispensed solvated active: S.C. Johnson and Son Inc. discloses compositions containing one or more aqueous solvated active agents suitable for dispensing as compressed gas aerosols.17 The compositions include at least one surfactant, at least one active agent such as a fragrance or an insecticide, and a compressed gas propellant. Preferably, the surfactant is present at approximately 0.1% to 3.0% w/w while the active agent is present at about 0.1% to 2.0% w/w. The compressed gas propellant preferably is present in an amount from about 0.1% to 1.0% w/w and the total surfactant weight to active agent ratio for the composition is from 1:3 to 5:1. The composition uses a reduced amount of surfactant and active agent, thereby allowing for a more efficient active agent loading and reduced stickiness or tackiness on surfaces contacted during use. An example is shown in Formula 9.
Carbosiloxane-dendrimer chain-containing vinyl polymers: Kao Corp. has patented cosmetic compositions containing carbosiloxane-dendrimer chain-containing vinyl polymers, nonvolatile oils and powders.18 Also provided is a cosmetic containing: a) 0.1% to 30% w/w vinyl-based polymer having a carbosiloxane dendrimer structure in side chains; b) from 0.1% to 30% w/w fixed oil, which is liquid at 25°C and has a solubility parameter of 16.5 or above; and c) hydrophobic powder—wherein the mass ratio of a:b is 0.3:5.0. An example of a w/o type cosmetic foundation is shown in Formula 10. This foundation reportedly covered skin pores and spread well on the skin without causing stickiness.
References

1. WO 2009 149,879, Cosmetic or pharmaceutical compositions, emulsions comprising modified polysiloxanes with at least one carbamate group, Clariant International Ltd, Switzerland (Dec 17, 2009)
2. CA 2,683,731, Use of Vernonia extract, Bayer Consumer Care AG, Switzerland (Oct 28, 2008)
3. FR 2,932,381, Topical and injectable cosmetic or pharmaceutical compositions containing a combination of cross-linked or non-cross-linked hyaluronan and heparin and/or one or more heparinoid derivatives, Innoderm, France (Dec 18, 2009) 4. WO 2009 155,456, Skin protectant compositions containing antioxidants and phase 2 enzyme inducers, Western Holdings LLC, USA (Dec 23, 2009)
5. WO 2009 153,963, Cleansing cosmetic preparation, Shiseido Company Ltd, Japan (Dec 23, 2009)
6. IT 2007 MI 721, Skin cosmetic compositions for treatment of dermatitis and other skin conditions, specifically atopic dermatitis, also associated with pathological xerosis, Dermogyn Srl, Italy (Jul 6, 2007)
7. JP 2009 292,732, Emulsified hair cosmetic compositions, Milbon Co, Ltd, Japan (Dec 17, 2009)
8. FR 2,932,382, Composition including a particular polysaccharide oxide for washing and conditioning keratinous materials, use and process, L'Oréal, France (Dec 18, 2009)
9. FR 2,932,378, Hair dye composition containing a film-forming polymer, a coloring base and a volatile solvent, L'Oréal, France (Dec 18, 2009)
10. WO 2009 153,311, Shampoos comprising surfactants agglomerated with solid particulate carriers, Dow Corning Corp, USA (Dec 23, 2009)
11. WO 2009 147,089, Compositions based on polyester in an oily phase and uses thereof, L'Oréal, France (Dec 10, 2009)
12. FR 2,932,380, Cosmetic process for the treatment of lips comprising a film-forming polymer and a siloxane, L'Oréal, France (Dec 18, 2009)
13. DE 102,008,028,665, Cosmetic preparation containing titanium dioxide with multimodal particle size distribution also in combination with other sunscreens, Beiersdorf AG, Germany (Dec 17, 2009)
14. WO 2009 152,507, Oral compositions comprising a hydrophobic phase, a hydrophilic phase and a hydrotrope component, Colgate-Palmolive Co, USA (Dec 17, 2009)
15. WO 2009 150,712, Press transfer seal for beautifying teeth and method for beauti- fying the surfaces of teeth, Lion Corp, Japan (Dec 17, 2009)
16. US 7,632,488, Cross-linked silicone polymers for cosmetics, Anthony J. O'Lenick Jr., Siltech LLC, USA (Dec 15, 2009)
17. WO 2009 151,572, Compositions containing a solvated active agent suitable for dispensing as a compressed gas aerosol, SC Johnson and Son Inc, USA (Dec 17, 2009)
18. WO 2009 150,846, Cosmetic compositions containing carbosiloxane-dendrimer chain-containing vinyl polymers, nonvolatile oils and powders, Kao Corp, Japan (Dec 17, 2009)