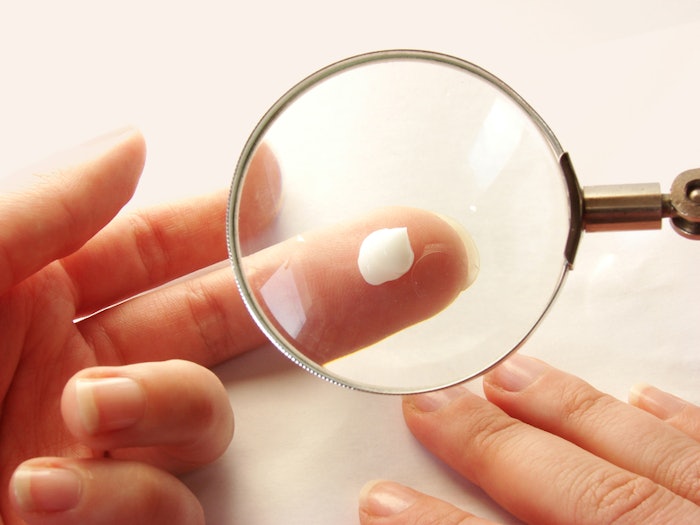 Researchers from Sytheon and Sunny BioDiscovery have published a paper in the International Journal of Molecular Sciences demonstrating the synergistic anti-inflammatory effects of two plant oil derivatives, HydraSynol IDL (INCI: Isosorbide Dicaprylate) and HydraSynol DOI (INCI: Isosorbide Dicaprylate), in cytokine-compromised tissue culture models of atopic dermatitis (AD; eczema).
Related:  Aveeno Debuts 'The State of Skin Sensitivity' Report
AD is common in children but can occur at any age due to environmental impact. This chronic condition turns skin red and itchy, causing flares to occur periodically due to epidermal barrier disruption to the TH-2 mediated inflammation process, according to Sytheon.
Although in this study, neither HydraSynol IDL nor IDC inhibited TH-2 cytokine responses, co-treatment with the compounds repressed TNF-α-induced genes and led to a synergistic down-regulation of inflammatory (IL1B, ITGA5) and neurogenic pruritus (TRPA1) mediators. These results demonstrate the anti-inflammatory potential of isosorbide fatty acid diesters for AD.
Furthermore, HydraSynol IDL alone or in combination with DOI up-regulated genes associated with early keratinocyte differentiation. Based on these findings, the authors suggest HydraSynol IDL and DOI combined could serve as a natural topical treatment for AD.
For more information, see the full open access article.