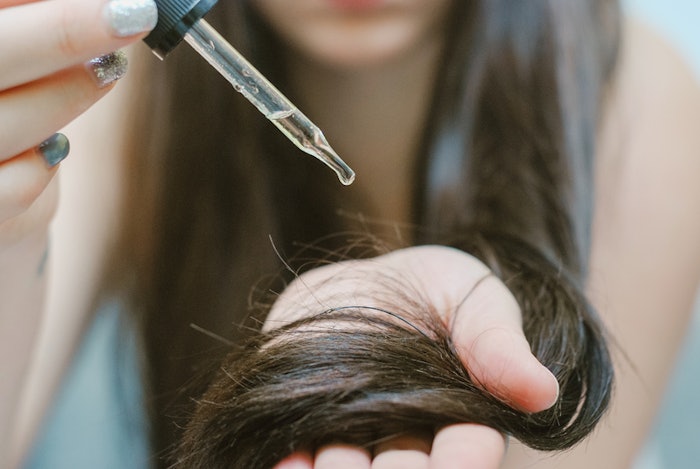 A recent study conducted by Bajaj Consumer Care, Ltd., published in The International Journal of Trichology, aimed to develop a method to measure oil penetration into hair and correlate this with hair thickness and tensile strength. The article by Priyanka Sureka, et al., explains, "the practice of oiling scalp hair is very prevalent in India. This consumer habit is not merely to enhance beauty, it is more of a traditional ritual which is passed down the generations." (Sureka) 
See archived: Enhancing Hair Health; Effects of Oiling, Inside and Out—Part I
The group of researchers hypothesized that an increase in hair fiber thickness along with a consequent reduction in cohesive force would indicate a higher penetration of oil into the hair strand. Differences in the tensile strength of hair was also measured based on the break force of treated hair strands upon axial stretching. 
Related: Green Method Using Blue Light Strengthens, Sets Hair
Results revealed that hair fiber thickness significantly increased when treated with oil, compared with baseline. According to the authors, this indicated oil penetrated into the fiber.
Further, the researchers concluded that hair thickness is directly proportional to tensile strength, while also displaying an "inverse proportionality between cohesive force and tensile strength." Ultimately, the study demonstrated that hair strength directly benefits from oil penetration.
See the full open access article for more details.