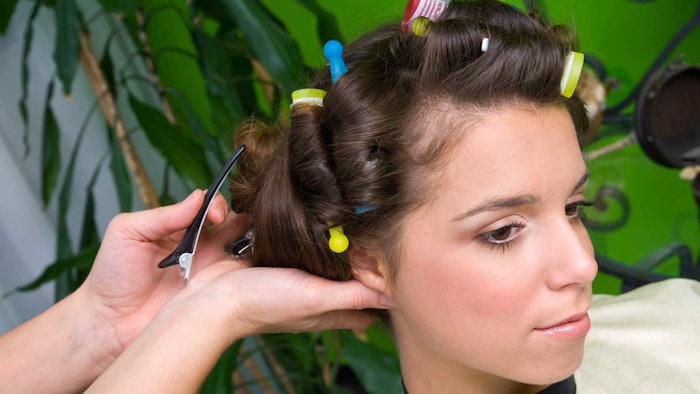 A paper published in the Journal of Cleaner Production online ahead of print describes the development of a "clean, nontoxic, one-step protein crosslinking reaction method" induced by visible light that strengthens and sets hair.
As the article abstract explains, the process uses eco-friendly chemicals such as riboflavin phosphate (RFP), citric acid (CA) and polyols. The oxygen radicals generated by blue light (BL)-irradiated RFP replace the conventional free thiol generation step of the alkali condition. Thus, CA and polyol serve as crosslinkers and extenders, respectively, to enhance keratin crosslinking in hair.
See related: Texture Talk; Reinforcing Curly Hair Health
The hair-setting effect of the new method was confirmed by changes in the radii of the hair fibers and length of the hair tresses. Furthermore, in comparison with treatments using thioglycolic acid (TGA), the new crosslinking method induced minor damage to hair and keratin.
The authors concluded the approach could be used to develop eco-friendlier products for hair strengthening and setting.
See archived: Defying Damage; Understanding Breakage in Afro-textured Hair