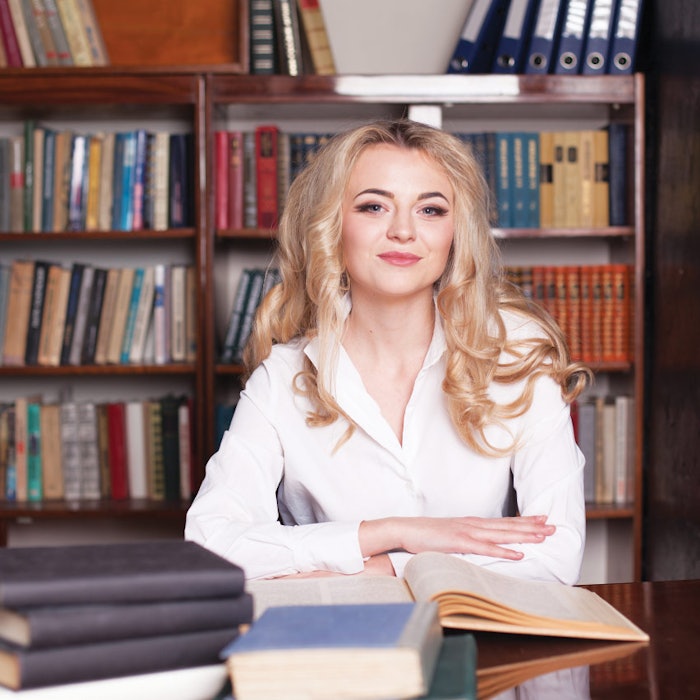 Cosmetic science has outdone itself this year, with breakthroughs not just emerging, but rolling out in actual applications. Microbiome-driven actives, full-spectrum protection and acrobatic formulating feats are just a few examples. It seems like months ago, these were mere hypotheses with enough proof of concept to provoke interest. Now, they are the future. What might we surmise from this, for the next big idea or iteration? Clues must lie in the literature, where we turn now to survey recent work in skin care.
Curcumin and Coconut Oil Nanoemulsion with Improved Stability, Efficacy
W. Limphapayom, the World Academy of Science, Engineering and Technology 
Nano-everything, from emulsions to particles, could become the next "big" thing in personal care. While they aren't new, more information on their behavior and true potential is becoming available.
According to this author, nanoemulsions are increasingly important vehicles for both the bioactive delivery of cosmetics and the optimized dispersion of actives into skin. Here, nano-sized curcumin particles were found to improve the physicochemical properties of curcumin and enhance its antioxidant activity.
Overall, the author concluded nanoemulsions may be considered effective, safe and compliant formulations for the delivery of pharmaceuticals and delivery of bioactives in cosmetics. Furthmore, they enhanced the stability of formulations by enabling better control over the type and concentration of surfactants and cosurfactants, the type of oil phase, and the method, process and addition of additives.
Fluorescent Whitening Agent-infused Mask
Y. Yu, et al., Chemical Research in Chinese Universities
Whitening and brightening strategies to achieve an even skin tone remain high on the industry's research priority list. This was evident during the recent IFSCC Conference in Seoul, where the biological process of autophagy for the removal of hyperigmentation was targeted by at least four presenters.
In related work, these authors took a more physical approach using fluorescent whitening agents (FWAs) in cosmetics. Also known as optical brighteners or bleaches, such materials are widely used in laundry detergents, paper materials, fabrics, plastics, etc. They absorb in the UV range of 290–400 nm and emit blue-violet light in the range of 400–500 nm, making substances that contain them appear whiter and brighter to the naked eye.
The FWAs incorporated into facial masks included disodium 4,4'-bis[(4-anilino-6-hydroxyethylamion-1,3,5-triazin-2-yl)amion]stilbene-2,2'-disulphonate (VBL); 2,2'-(2,5-thiophenediyl)bis[5-(1,1-dimethylethyl)]benzoxazol (OB); and disodium 4,4'-bis(2-sulfonatostyryl)biphenyl (CBS). According to the authors, previous studies had assessed the safety of FWA materials such as these for cosmetics and found no evidence of their toxicity; although the authors note that contact with skin on a daily basis via cosmetics requires further examination.
The focus of the present work was to identify techniques to measure the migration of FWAs from a test facial mask formula to the pig skin substrate. Three methods, including pig skin migration fluorescence spectrophotometry (FS), fiber paper migration FS, and fiber paper migration visual colorimetry (VC) were deemed satisfactory.
Herbal Thai Massage Compress for Anti-cellulite
N. Ngamdokmai, et al., Prince of Songkla University
Traditional medicine from ancient cultures ties today's fast-paced consumers with a strong sense of history and heritage. While popular for some time, these TCM and ayurvedic products have only more recently been backed by science that, when paired with a fair trade and socially responsible story, pushes them to the forefront of consumer demand. Further, being herbal medicines in nature, they align strategically with consumers embracing the health and fitness trend.
In this paper, the authors focused on standardizing the actives in the herbal anti-cellulite compresses, rather than anti-cellulite efficacy. This, they achieved; however, it is interesting to consider the use of compresses to amelioriate cellulite. The researchers describe the formula, which they modified from a traditional formula, and to which plant products that influence cellulite were added; e.g., those that increase lipolysis, inhibit adipogenesis, induce vasodilation or have an anti-inflammatory effect. These included: Zingiber officinale Rosc. (ginger), Piper nigrum L. (black pepper), Piper retrofractum Vahl. (java long pepper), Camellia sinensis L. (tea) and Coffea arabica L. (coffee).
Brown Algae Anti-aging Dermocosmetic
C. Rouvraisy et al.; Pierre Fabre Dermo Cosmetique Clinical Research Center
Pharmaceutical, nutritional, dermatological and event medical test methods and technologies have been making their way into cosmetics for years. More recently, however, marketing has underscored these connections with messaging and packaging to match. This is perhaps best illustrated by the coined terms cosmeceutical, nutricosmetic and dermocosmetic.
One driver behind these connections is the larger consumer movement toward health and fitness. Another is the fact that real medical, nutritional, etc., technologies are behind the development of these products. Manufacturers also have identified a market for consumers who have sensitive or compromised skin.
Major market demand also continues to grow for natural products, and extracts from marine sources have drawn interest due in part to their ability to withstand extreme conditions.
Taken togeher, the abstract of a new study describes the efficacy and skin tolerability of an anti-aging dermocosmetic cream containing retinaldehyde 0.05%; ascophyscient, extracted from the brown algae Ascophyllum nodosum; and hyaluronic acid oligomers. After eight weeks of use, the test formula smoothed fine lines and wrinkles, and imparted skin-firming effects. Results also revealed an increase in skin radiance and improvements in skin texture—two of the more recent key parameters by which consumers are judging product efficacy.
Circadian Control of Mitochondrial Dynamics: Implications in Aging
D. Jacobi et al., Healthy Aging and Longevity
Finally, one would be remiss to omit the newest area of focus for cosmetics research: mitochondrial dynamics. While in an early stage of investigation, the fission/fusion-based movement of mitochondria within cells ensures energy is provided as needed, thus maintaining cellular balance. UV stress and aging can disrupt mitochondrial dynamics and cause other disorders.
As the present study explains, the circadian clock promotes metabolic efficiency via the pre-programmed regulation of metabolic pathways, in anticipation of the feeding/fasting cycle. Master circadian regulators Bmal1 and Clock are tied to mitochondrial functions, including oxidative metabolism and mitochondrial dynamics. Mouse models in the present study showed that Bmal1-dependent regulation of fission and mitophagy genes reduced oxidative stress. These findings implicate an evolution-based mechanism that links mitochondrial fidelity to lifespan and/or healthspan.