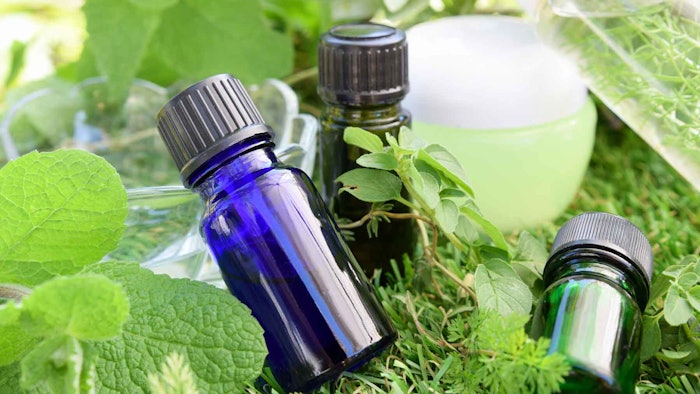 Vantage Market Research reports the global cosmetic preservatives market was valued at US $394.6 million in 2021 and is projected to reach $562.9 million by 2028, expanding at a CAGR of 6.1%. Similarly, Research and Markets (RM) estimates the cosmetic preservatives market to be US $410 million in 2022 and projects it will reach $562 million by 2027; a CAGR of 6.5% between 2022 and 2027.
See related: Determining Preservative Efficacy in W/O Formulas, Part I: Test Performance and Limitations
Demand for Naturals
Both firms cite the demand for natural and organic cosmetics as a major driver for this growth. "Organic preservatives are preferred over traditional preservatives such as parabens, formaldehyde donors and others by manufacturers of personal care products," RM explained, adding that these lead to fewer skin problems. 
Indeed, the market for organic and natural cosmetic preservatives is expected to grow at a significant pace in the European and North American markets. RM points to frequent regulatory actions prohibiting or limiting the use of given ingredients as an additional driver for natural preservative demand. 
High Costs of Naturals
However, the high costs of organic and natural cosmetic preservatives are a significant challenge, according to RM. "Costs of preservatives increased post the pandemic due to the shortages in the supply of high-quality products. Though there is high demand for natural and organic cosmetic preservatives, the high costs of preservatives pose a challenge for cosmetic manufacturers."
Cosmeceutical, Sunscreen and Male Cosmetic Drivers
Beyond naturals, additional drivers for cosmetic preservative growth, per Vantage, include the increased use of cosmeceuticals; specifically multifunctionals such as color-correcting creams and beauty balms. Also, the firm projects the sunscreen and scrubs category will account for more than 30% of total sales by 2028. "This application category is expected to develop as people become more aware of the damage that ultraviolet rays do to the skin." Lastly, the firm sees growth in the hair care market as another driver.
RM sees additional opportunity in male-specific cosmetics ranging from moisturizers and anti-aging products to mud masks. "Numerous problems are faced by younger males in general related to oily skin, acne, hair fall and wrinkles," the firm explained. "All these problems can be overcome with awareness about and the use of the proper cosmetics"—and all, of course, require proper product preservation.