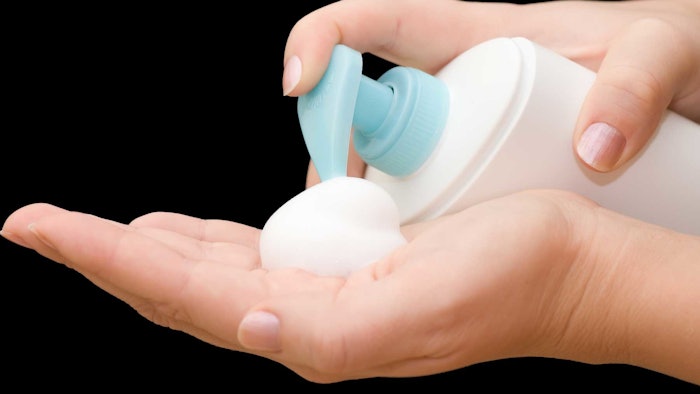 In a recent market report, Technavio projects the foam-based beauty and personal care market will expand at a CAGR of 7.3% from 2021 to 2026 to reach US $2.04 billion. The presence of counterfeit products, however, that are lower in both quality and price point may impede growth, the firm reports.
See archived: Foam; The Future of Effective Cosmeceuticals
Key growth drivers include innovation and portfolio extensions that are leading to product premiumization. As an example, the firm cites the FIT & GLOW brand offering WOW Skin Science Apple Cider Vinegar Foaming Face Wash with a built-in brush. Also, Vermont Soap has developed foaming hand soap made with natural fragrance and aloe. 
In relation, companies are adopting pricing strategies to optimize profit margins for a premium portfolio of products. And, according to Technavio, with growing competition and customer demand for innovative products, vendors have actively focused on bettering their R&D operations. 
Finally, the firm notes that as in other product categories, manufacturers of foam-based products are focusing more on organic products and omitting undesired ingredients such as sulfate and formaldehyde.