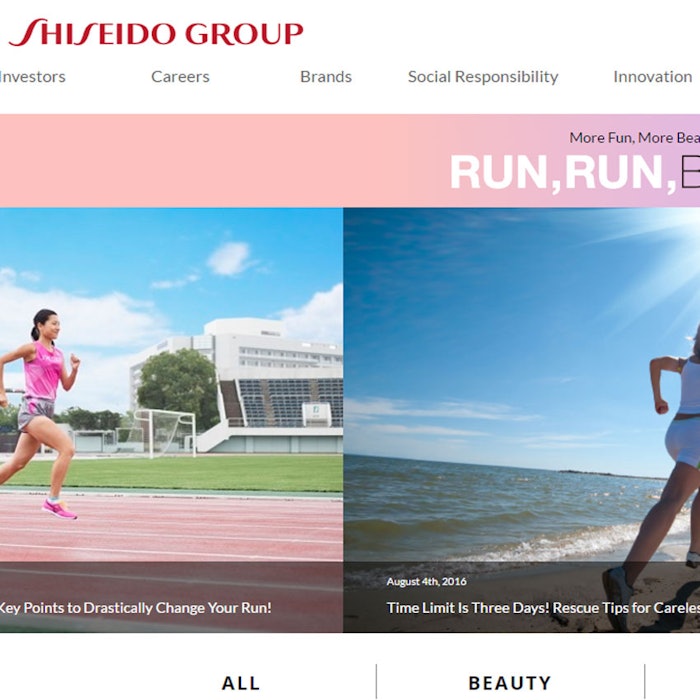 Shiseido, which has been upping its innovation game over the last year, has launched a new runner-friendly beauty care portal. The move is in line with the broader trend toward athleisure beauty.
With more than 100 million runners around the world, Shiseido is providing active consumers with critical information, including anti-UV skin care, post-exercise skin care, hair advice for joggers and more.
The move comes as Shiseido has named Zaheer Nooruddin head of digital for its Hong Kong operation. A recent report notes "he will help to drive digital transformation at Shiseido, focusing on such areas as as eCommerce, CRM and adtech."
While the runner portal is new, Shiseido first founded the Shiseido Running Club in 1979 and sponsored the Tokyo International Women's Marathon. Details of the company's activities are available here.
"Through such activities, we have promoted researches on running form and training methods as well as developments of products such as sunscreen and whitening, resulting in technology and knowledge to prevent the skin from sun damage while playing outside sports," a brand news report noted. "Through offering these kinds of expertise to many runners, we will lead them to a new fun-loving, beauty-conscious running life."