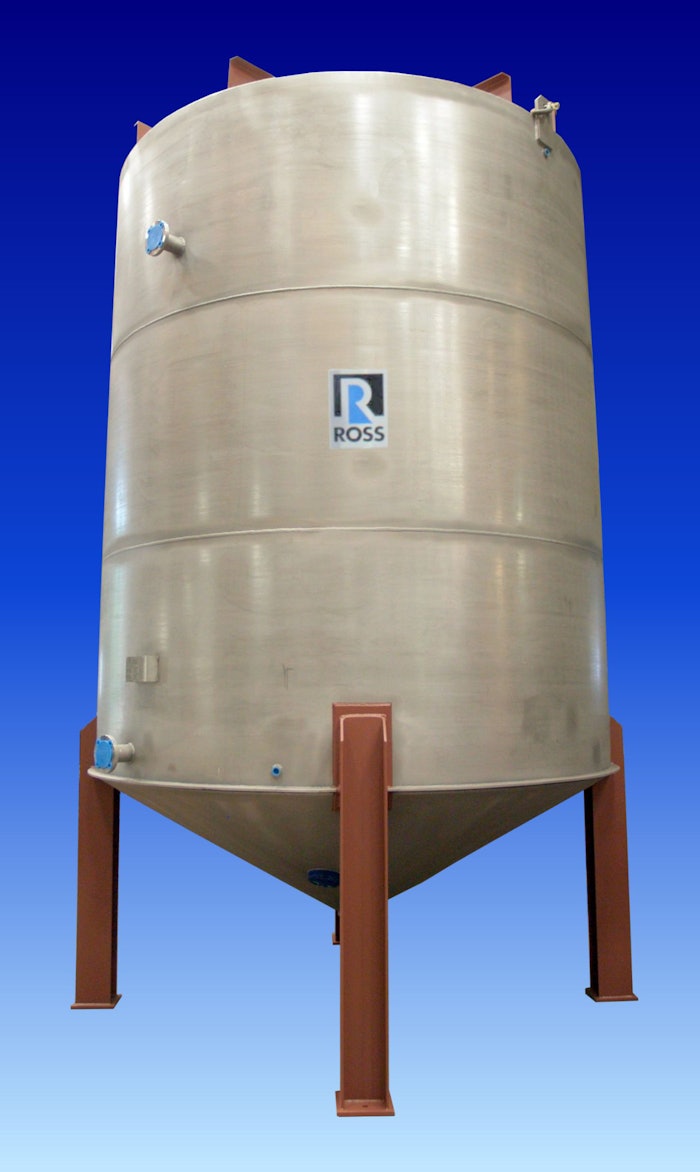 Custom fabricator, Ross Engineering specializes in machining and design capabilities, accepting a wide range of fabrication projects. Some projects the company focuses on building includes storage tanks, pressure vessels and reactors operated to control temperature through a heating jacket, internal coils, electrical heat tracing or heat exchanger.
A 7,000-gallon stainless steel atmospheric tank, which regulates the product temperature to 100oF, is measured at 10 feet OD by 12 feet straight wall. The vessel is designed using a 3-inch diameter helical coil rated for 80 psig, has a flat top with mixer bridge, has a cone bottom with a compression ring and support legs with repads.
All circumferential, longitudinal and nozzle welds are tested for liquid penetrant in accordance to ASME Section VIII, Div.1. Additionally, both the vessel and coil undergo hydrotesting.
The company supplies various sized flanges, dip tube and a manway as well.
According to Ross Engineering, typical materials of construction include carbon steel, 316 and 304 stainless steel, aluminum, hastelloy, carpenter alloy 20 and inconel. Atmospheric, vacuum and high pressure designs are routinely built in various tank geometries.