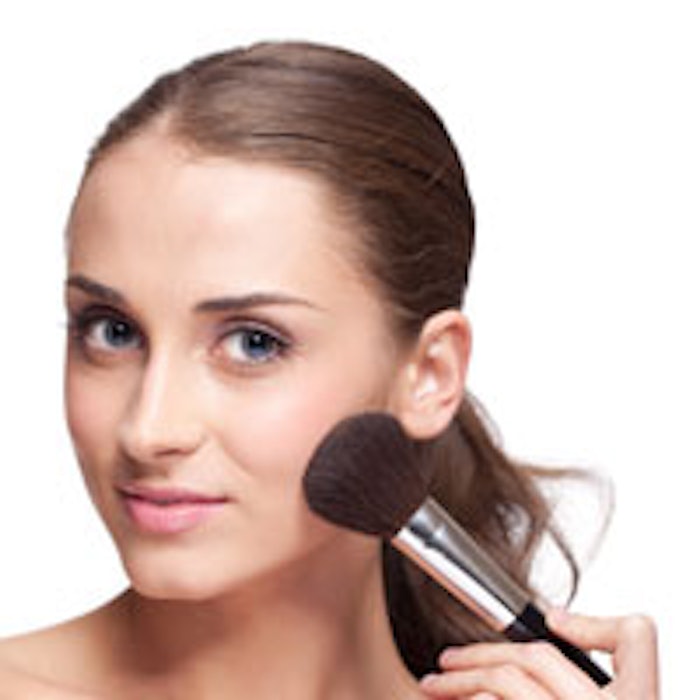 Italian consumers need makeup to cover age-related skin impurities, according to a recent report by Canadean. The report finds that 19.4% of makeup consumption in Italy is driven by anti-aging needs.
The report adds that the desire for anti-aging products is greatest among Italians aged 45–54, with 25% of their makeup consumption motivated by this need. As the country's population is aging rapidly, the number of consumers aged 45 and over will increase from 48.6% in 2013 to 51.3% in 2018, further driving demand for makeup with age-aligned properties.
Manufacturers should consider different age-related skin needs To ensure the effectiveness and longevity of makeup, Italian consumers look for products that match their skin best. For example, the skin of young adults tends to be more oily and prone to acne, but aging consumers have drier skin that requires additional moisturizing. Moreover, aging skin is prone to age spots and fine lines that older consumers want to hide.
"Consumers will demand for makeup with age-aligned properties. For example, the younger generation will seek for oil-control ingredients that give their skin a matte look and hide acne marks, while older consumers will prioritize products with "lifting" and "firming" functions. Older generations will also pay greater attention to the ingredients they already know, such as collagen and retinol that prevent skin from the aging process," added Veronika Zhupanova, analyst at Canadean.
Skin care products can inspire makeup manufacturers. To produce age-specific makeup, manufacturers should seek for inspiration in skin care products which explore these needs and provide constant innovations. Currently, the demand for makeup that meest age-specific needs is greatest in facial care, which reflects how consumers associate healthy and glowing skin with a youthful appearance. To tap into the trend further, manufacturers should extend their anti-aging skin care products into eye and lip makeup.
"Due to different age-related skin needs, manufacturers should consider designing products for different age groups more explicitly. However, they should not forget that consumers put on makeup for beauty reasons, which means that functionality of makeup should remain secondary to its decorative properties," Zhupanova commented.
This content is adapted from an article on www.gcimagazine.com.