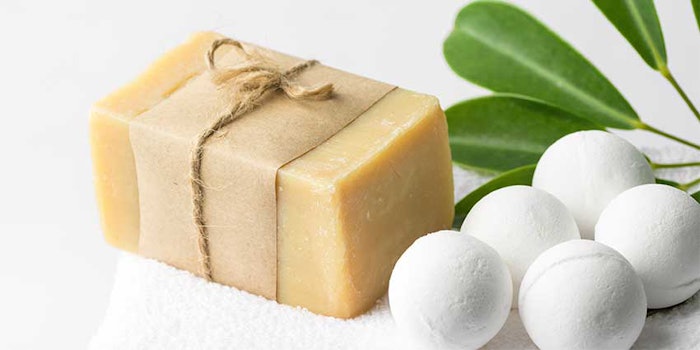 Consumer concern has continued to grow with panic buying and precautionary safety measures due to COVID-19. With these factors, it is predicted that the demand for soap will continue to escalate as well.
Related: Nanovetores Group Highlights Hand-washing Ingredients
According to the market research firm Fact.MR, in the first quarter of 2020, the hand soap market has become inelastic. This portrays independence of price with growth in demand based on the release of World Health Organization (WHO) directives for hand hygiene due to the COVID-19 pandemic.
Reportedly, the global hand soap market is forecasted to grow by 6.7% from 2020-2030. Escalating demand for hand soap was closely observed in the first quarter due to the COVID-19 pandemic. In the second quarter, the demand is projected to follow an upward trend with increasing awareness about hand hygiene across regions.
North America is predicted to be the fastest-growing region, with a growth of 6.4% over the forecast period.
This demand is expected to slowly decline by the end of the third quarter, as the spread of the disease is anticipated to decline. Previously, in the third and fourth quarters of 2019, sales of hand soap grew at a nominal rate. However, medical and clinical applications have created substantial opportunities for hand soap makers for years to come.

Indeed, the growing demand for hand soap has resulted in bulk buying of hand hygiene products. And, since lockdowns across regions have disrupted supply chains, this has caused an increase in hand soap supply such that the demand has shrunk the previous supply buffer present across regions. This is creating a supply-demand gap, providing an opportunity for tier-1 stakeholders to expand the production of hand soap across regions.
Previously: Stephenson Syndopal Base Fights COVID-19
From a regional perspective, Europe reportedly accounts for more than 35% of the global hand soap market share. More specifically, Italy has the highest household spending on hand soap.
North America accounts for more than 30% of the global market share of hand soap; the United States in particular accounts for more than 50% of the revenue share. North America also is predicted to be the fastest-growing region with a growth of 6.4% over the forecast period.
Finally, it also predicted that this scenario will soon emerge in East Asian countries such as China and Japan, owing to the change in consumer preferences for hygiene products. In relation, an increase in demand for hand soap in the Oceania region was observed at the beginning of 2020 and is hypothesized to remain steady over the year.