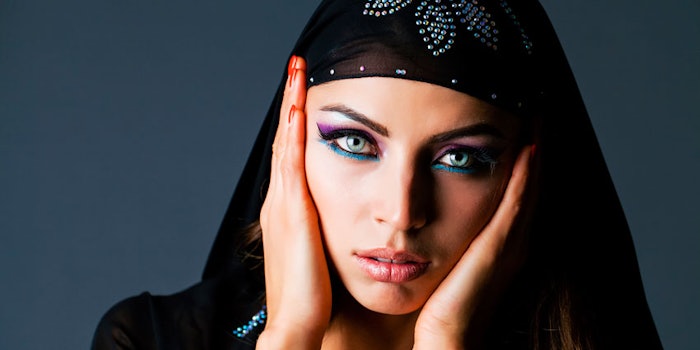 The Brazilian Toiletry, Perfume and Cosmetics Industry Association (Abihpec) hosted a workshop about the UAE with support from the Arab Brazilian Chamber of Commerce. These and other efforts are driving new partnerships; and have revealed 7 trending cosmetic categories in Arabia.
According to an article on MENAFN, during the Feb. 6, 2020, workshop, Brazilian companies interested in doing business in the Gulf country were provided with tips on this market and trends, regulatory aspects, foreign trade, cultural aspects and the BeautyCare Brazil Project. Arab Chamber International Business Consultant Karen Mizuta and Abihpec's Geisa Santana discussed partnership actions involving the two organizations.
Partnership Efforts
Efforts in the UAE, Egypt and Saudi Arabia are in the works, according to MENAFN. For instance, a tour of the UAE and Egypt will create additional opportunities as Brazilian executives will be in attendance at Beautyworld Middle East, held from May 31 to June 2, 2020, in Dubai.
On March 24, 2020, Abihpec and the Arab Chamber will also host a seminar on market potential market and regulatory aspects with regard to Egypt at the Arab Chamber headquarters, where the organizations will sign a memorandum to seal their partnership. Furthmore, as MENAFN reports, from September 29 to October 1, 2020, Abihpec will support an Arab Chamber mission for BeautyWorld Saudi Arabia.
7 Cosmetic Trends
Elaine Gerchon, Abihpec market intelligence manager, stressed the relevance of cosmetics in the UAE during the February workshop, where she noted the country is the second biggest consumer of cosmetics in the Arab League, and highlighted seven cosmetic trends:
Premium perfumes;
Holistic skin care that emphasizes well-being as well as beauty;
Anti-stress products;
Anti-aging products;
Deep cleansing products; and 
According to Gerchon, all categories are increasingly internet-oriented. Bloggers influence Arab buyers' purchase decisions, people have more information now, and transparency becomes more and more important. Gerchon added that many Brazilian brands are doing e-commerce in the UAE.