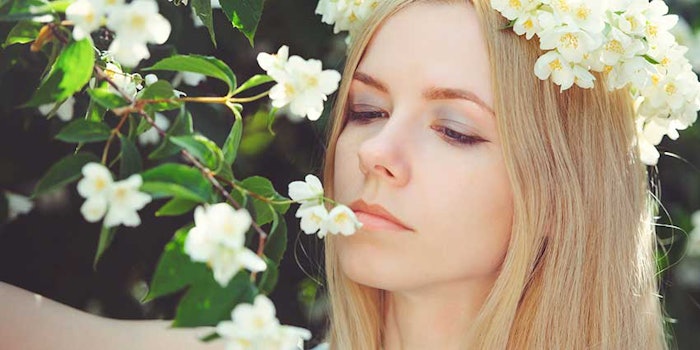 According to a report from Fact.MR, the global body mist market is set to reach a value of nearly $4.71 million in 2022, at a "sluggish" CAGR from 2017–2022.
Regionally, Europe is projected to dominate the market throughout the assessment period (2017–2022). Trends in the market include a preference for organic and natural ingredients—such as jasmine, nutmeg and rose—and the rise of e-commerce.  
The report breaks down the market by product type, including normal, oily, sensitive and dull skin; distribution channels, such as modern trade, drug stores, convenience stores, e-commerce and other retail formats; gender; and fragrance type (citrus, floral, musk, gourmand, Oriental and others).
The normal skin segment is anticipated to account for nearly one-fourth of the revenue share of product type, and the modern trade segment—expected to reach $1.758 million, at a CAGR of 3.1%, from 2017 to 2022—is expected to gain market share by the end of 2022.