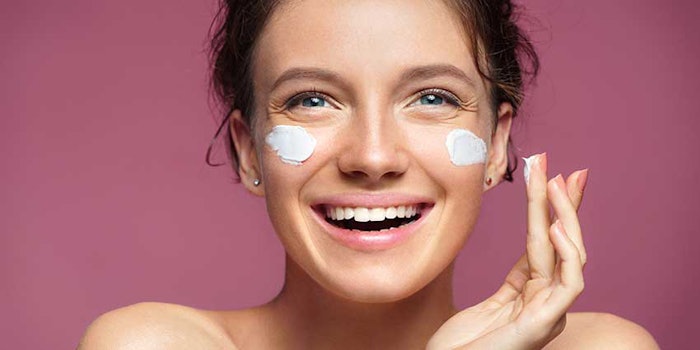 Skin benefit agents are on the rise, according to a report from market research firm Fact.MR. The market is slated to increase at 5.3% during the 2017–2026 forecast period, reaching a volume of more than 23,400 metric tons.
The growth will be driven by increased spending on skin care around the world. Major players will hone in on specific needs—such as acne reduction for teens, or anti-aging products for customers with mature skin—as well as properties that protect skin from specific environmental factors, such as cold temperatures, UV rays and biological and chemical irritants.
Related: Cosmetics & Toiletries Formulary: Anti-aging
Compared to additives, demand for active agents is anticipated to remain relatively higher; active agents are found in a large number of skin care products. The study predicts more than 16,400 metric tons of active ingredients will be used during the forecast period.
By the end of the forecast period, the study predicts that more than 5,500 metric tons of beta-hydroxy acids will have been sold worldwide, around 445.9 metric tons annually; beta-hydroxy acids currently account for more than 22% market share.
Regionally, Asia-Pacific (excluding Japan) is likely to dominate the global skin benefit agents market during the forecast period, with a projected growth at 5.8% CAGR.