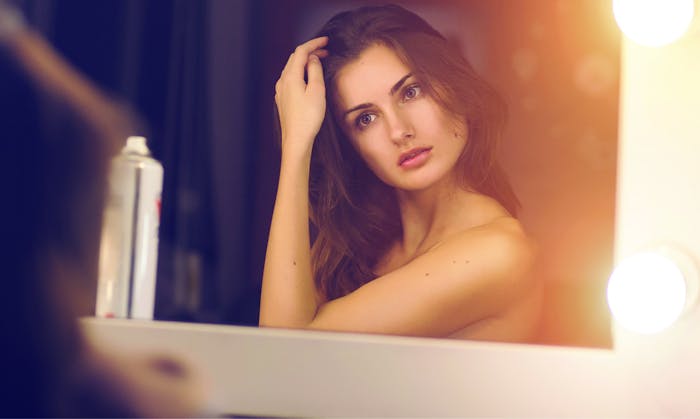 I run an independent skin care clinic and advocate an area-specific approach to skin care. Layering of skin care products in a correct way brings benefits over and above a single-use application, as different products have different delivery characteristics.1
A study on the efficacy of skin-hydrating, dose-response effects has shown that these depend on the type of formulation (e.g., cream or serum) and the concentration of the active ingredients, as well as mode of application. Serums have been reported to show better moisturizing effects in the short term while creams appeared more active long-term, particularly following repeat applications.
The aptitude of women to have more sophisticated skin care routines differs around the world. In the middle-aged, British anti-aging market, simple routines are preferred, but that might be changing for the younger generation. Daniel Whitby, chief innovation strategist from Cornelius Group plc, brought to my attention the notion that the proof is in the mirror.
A Look in the Mirror
In his recent talk for the British Society of Cosmetic Scientists, Whitby compared "how do we as an industry evaluate product efficacy," with "how do the consumers do it now and will in the future."2
Skin-feel matters but facial skin is visible and, ultimately, people assess the efficacy of their skin care routines by looking into the mirror. The primary objective of facial skin care is to improve skin appearance.
While people understand that chronological and perceived age differ—some look young for their years—youthful looks are much desired: it is the perceived age that matters. An Olay market survey of 6,800 women in 11 countries revealed that "eight out of 10 women worldwide believe that women are no longer defined by their chronological age."3
The assessment of facial aging is multi-factorial, and many studies have been conducted to determine an aging algorithm in the Caucasian population.4, 5 Aged looks are defined by detrimental changes in topography—skin roughness and pore structure, lines and wrinkles, uneven coloration and dark circles under the eyes; also sagging in the eye, cheek and jowl area. Visual assessment is essential and instrumental measurement of surface features strongly correlates with naked eye observation.
Consumers look at the mirror many times a day to self-assess the quality of their facial skin and proportions. They receive a snap-shot feedback from their friends and partners. However, in my view, it is the self-assessment that holds value for our self-esteem and satisfaction.
Our peers see our faces in motion while we spend time scrutinizing and magnifying our imperfections. The May 2014 Boots advertising campaign, named "Four Weeks. No Mirrors," ran supporting the launch of the new No7 Protect & Perfect ADVANCED serums and used the above-mentioned notion. Using real women—and their emotional reactions—has contributed to the powerful advertising message of the product's clinical efficacy.
Consumers of prestige skin care, in particular, have high expectations of product efficacy within a short timeline. As Whitby pointed out, the dermatologist community are at times downplaying the research carried out by the industry; they often portray skin care products as harmless but ineffective.
The Social Effect on Appearance
For many consumers, the anti-aging skin care market is overwhelming, and at times contradictory in terms of guidelines and information. Living in the digital world of self-scrutiny and "on-display" through social media further fuels consumers' expectations. Smart beauty devices are becoming reality as the "quantified-self trend" grows with the number of sensors available to monitor our body vital signs.
In his talk, Whitby appealed to the skin care industry to engage with the developers of devices and apps for skin care and skin aging diagnostics. He stressed the need to ensure their products are robust in terms of scientific evidence and its interpretation; not just a gimmick.
The Beauty Mirror is one of these sensations; it can track the progression of crow's feet and smile lines over time, to assess if the skin care products used are working. Apps and at-home monitoring devices for digital skin analysis are being developed, e.g. the wireless monitoring system OKU, to help consumers themselves optimize their beauty regimens.
The younger generation is likely to invest in increasingly sophisticated gadgets and virtual beauty concierges that deliver desired looks on visual social media platforms like Instagram and will enhance e-retail. However, successful—yet socially responsible—developments in this area can increase even older consumers' confidence in the efficacy of skin care products and raise the credibility of the skin care industry.
Until then, they will trust the mirror.
References
http://www.ncbi.nlm.nih.gov/pubmed/18377622
https://www.linkedin.com/pulse/emerging-trends-global-market-place-scs-event-feb-2016-whitby
P&G Global Survey in partnership with Survey.com, Dec 2015
http://www.ncbi.nlm.nih.gov/pubmed/19333774
http://www.ncbi.nlm.nih.gov/pubmed/26113073
Deception in cosmetics advertising: Examining cosmetics advertising claims in fashion magazine ads. Jie G. Fowler, Timothy H. Reisenwitz , Les Carlson. Journal of Global Fashion Marketing Vol. 6 (, Iss. 3),, 2015
USA Today CES 2015 Report.
http://www.cosmeticsdesign.com/Market-Trends/Tech-company-launches-Oku-smart-tool-for-skin-care
http://www.cosmeticsdesign-europe.com/Market-Trends/Digital-and-technology-prove-to-be-the-key-tools-for-engaging-beauty-consumers