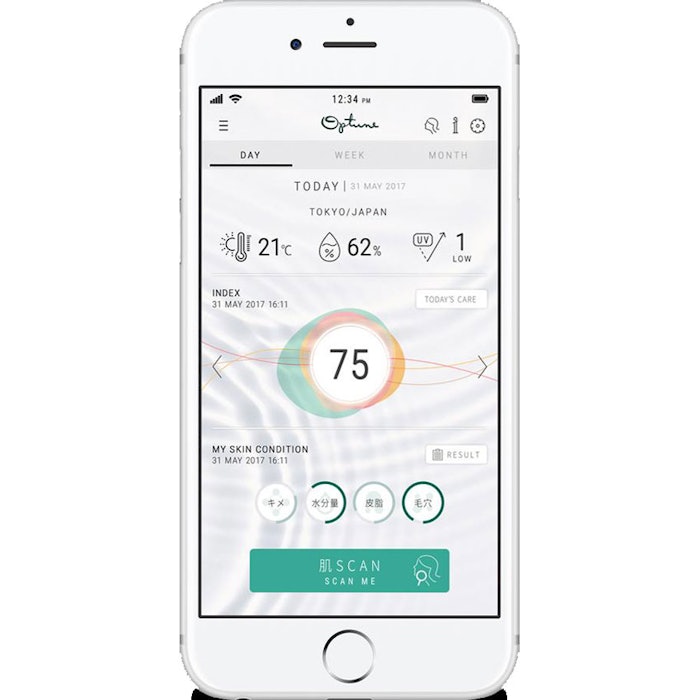 Shiseido announced the development of a skin care system called "Optune" that couples digital technology with the company's cutting-edge skin science and beauty research. The company anticipates the beta launch of this system will start in the spring of 2018 in Japan, with a full-scale subsequent introduction soon thereafter.
The system is connected to the Internet of Things (IoT) and uses a specialized device and algorithms to determine skin care needs in real-time. This is reportedly achieved by connecting skin measurement data downloaded to a smart phone (iPhone) with current environmental data.
Specifically, the system performs skin measurements and analyzes data such as weather, mood and condition. This data is sent to a special machine, which identifies and provides a serum and moisturizer combination that suits the user's present skin condition.
The dedicated app can keep a record of the consumer's skin conditions, changes in environmental factors that affect their skin, care records, etc., so that they can review their skin information on demand.