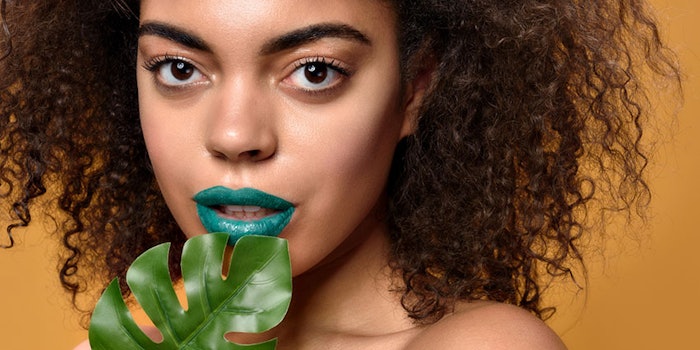 The demand for non-toxic and allergen-free ingredients will drive the global natural and organic lipstick market to expand with a 6.5% CAGR by 2023, according to research from Market Research Future.
Consumers are spending a portion of their rising disposable incomes on luxury cosmetics that are perceived as healthier than the lipstick market's other options. Innovations in formulating natural ingredients and pigments have attracted mass consumers to these products as wellness trends continue to thrive.
The terms natural and organic often serve as thorns in the industry's side, but rising consumer concern over health—along with the appeal of unconventional products—has led this subset of the lipstick market to rise at a higher global growth rate than its counterparts, especially in North America. Consumers are drawn to claims of antimicrobial, exfoliating, non-irritating and free-from properties in these products.
The report also showed that:
Consumers prefer the longer shelf-life of stick formulations for their durability;
Cream lipsticks are in the highest demand for their moisturizing and nourishing properties;
Supermarket and hypermarket sales are on the rise as consumers look for convenience;
Female consumers are leading the demand for organic lip care products;
Companies to watch in the natural and organic lipstick market include: Lotus Herbals (India), Beautycounter (U.S.), Nudus Pty. Ltd. (Australia), Lippy Girl Makeup Ltd. (Canada), Vapour Organic Beauty (U.S.), Ecco Bella (U.S.) and W3ll People (U.S.); and
Top exporters include: China, France, the United States, Germany and Italy.