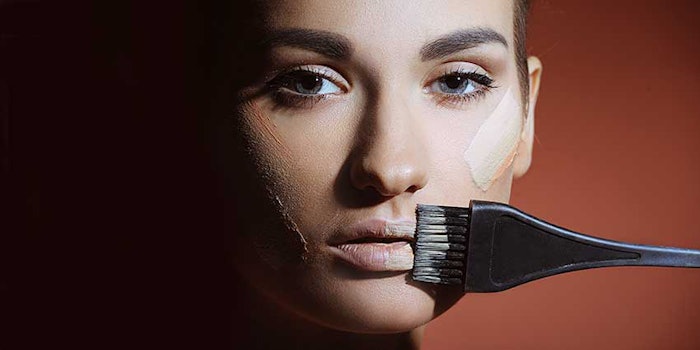 Giglio shared her insights on the trajectory of the current wave of the bespoke trend, what is needed to propel the segment forward and more, in an exclusive interview with Cosmetics & Toiletries and in-cosmetics Latin America.
Cosmetics & Toiletries/in-cosmetics Latin America (C&T/IC): What is bespoke beauty? What is its current market value?
Nina Giglio (NG): Bespoke beauty is the market's response to consumers demanding products designed specifically for their individual beauty needs and wanting to become more involved in the creation of beauty products they buy. From cosmetics that match the individual's skin tone based on a full skin scan, to custom-blend at-home kits and customized labels and bottles, personalization is key for bespoke beauty. The consumer takes a central role in the production process, influencing growth in product offerings.
C&T/IC: How are consumers responding to this trend? Will it remain or is it of the moment?
NG: At WGSN, we identified bespoke beauty as gaining traction as early as 2015, and the trend has increased tenfold in recent years. While in the early years it focused mainly on product mixes, packaging customization and custom-color cosmetics, it now moves to a more cellular scale, with DNA-based and microbiome science being adopted by brands and laboratories at the forefront of the industry.
Formerly a "nice-to-have," bespoke beauty has gained "must-have" status for brands that are in line with consumers' demands. Think about offering in-store customization experiences, kits that include tools, ingredients and instruction manuals to make your own beauty concoctions at home and tapping into the cellular mapping potential to cater to your consumers' desires when offering a solution designed especially for them.
C&T/IC: What technical challenges does personalized beauty create? Can products, in fact, be tailored to an individual's needs, or are they tailored more to underlying similarities in human nature?
NG: While mass personalization was key in past seasons, bespoke beauty brands at the forefront of advanced skin care technology are using DNA-based science, offering tailor-made products and individual solutions. This is what we at WGSN refer to as extreme customization.
C&T/IC: What advances have been made to make customized beauty a reality?
NG: DNA profiling is becoming increasingly popular and [is] paving the way for the most bespoke products on the market. Based on an individual's genetic mapping, brands can provide ingredient recommendations and create products focused on the individual's needs. From doctor-owned brands such as DNA Renewal, to big beauty players including P&G, L'Oréal and Olay, the market seeks to tap into the DNA potential for bespoke beauty solutions. Another area with growth potential is bacteria beauty, with opportunities for brands to offer bespoke solutions in topical or oral skin care formulas by mapping out consumer biota and using live bacteria extracts and ingredients in products.
C&T/IC: What gaps are there in technical expertise or knowledge of biology that could propel this segment forward, if filled?
NG: A lot has been done in the past years to work with the body, not against it, in terms of beauty care. Implementing ingredients the body naturally uses to regenerate and heal is the next frontier for this market. Brands that dominate the technology to execute that will gain advantage and lead market innovation.
C&T/IC: What do you see as the future for this market?
NG: Now that we've decoded DNA, we're starting to rewrite it. New emerging technology from CRISPR, for example, will allow us to physically remove genes we no longer want—think deleting acne, eczema and cancer. With this power comes the power to determine our own future and to redesign our bodies.
Giglio presented on the future of beauty at in-cosmetics Latin America, held from Sept. 19-20, 2018, in São Paulo.