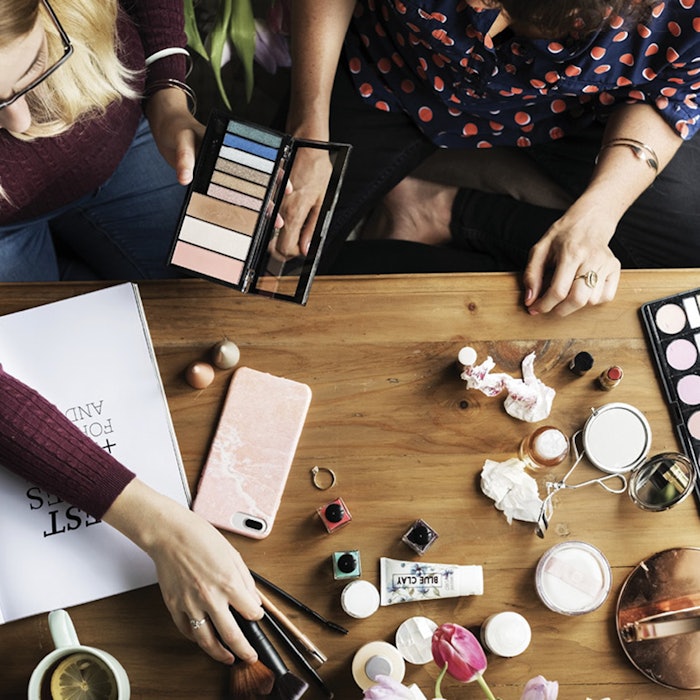 What's the first thing you remember being personalized for you? I've had my share of engraved trinkets and embroidered hats. Perhaps you were gifted monogrammed towels, registered a vanity license plate, designed your own Nike shoes,1 or for you millennials, created your own Build-a-Bear.2 These experiences gave us a first glimpse at the possibilities in a consumer-centric universe. They may even have spoiled us a bit since now, most anything can be customized—cosmetics included.
Clearly, consumers are embracing personalized cosmetics. According to Kline,3 U.S. cosmetic and personal care sales are projected to expand at a CAGR of 4% between 2017 and 2022, with both makeup and skin care leading the charge. Within these segments, products designed for different demographics or skin concerns will rise to the top. Furthermore, naturally positioned and new indie brands will appease consumers with preferences to cultivate healthier lifestyles and eliminate specific ingredients.
With this in mind, "consumer drivers" is the name of the game for our September issue. From the logistics of scaling up personalized care, to specific drivers such as well aging, anti-aging, microbiome-based acne care, formulating for infant skin, Traditional Chinese Medicine and male cosmetics, this issue hits on a mix of topics—as eclectic as the audience reading them.
Enjoy!
References
Nike is a trademark of Nike Inc.
Build-a-Bear is a trademark of Two Minds.