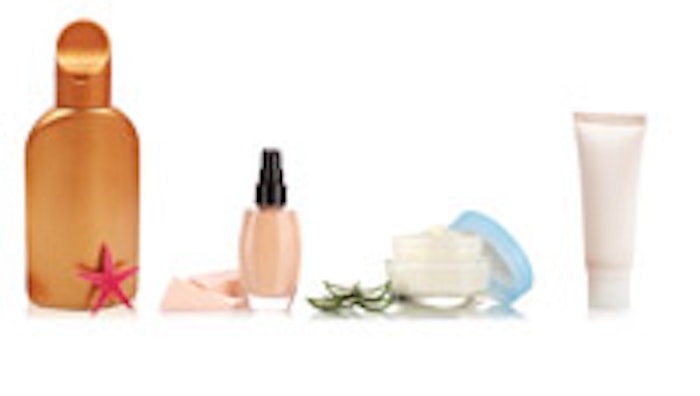 Editor's note: This is an edited version of an article that originally ran in the January 2013 issue of Skin Inc. magazine. All rights reserved.
They brighten skin like a lightener, even tone like a lightweight foundation, treat blemishes like a spot treatment, hydrate like a moisturizer and protect against UV like a sunscreen. BB creams—short for blemish base, beblesh balm (in Korea) or now known most commonly as beauty balm—are the hottest rage to hit beauty in years. Generating approximately $9 million in U.S. department stores and Sephora for the past year, according to the Wall Street Journal, this trend has been building momentum in the U.S. and shows no signs of letting up any time soon.
Multitasking Appeal
Coined by one U.K. journalist as the "Swiss army knife of the beauty industry," BB creams continue to be popular due to their all-in-one, multitasking appeal. BB creams are available in any number of combinations, from 3-in-1 moisturizer, sunscreen and foundation to 10-in-1 creams with anti-aging and skin-perfecting agents included.
In the Western world, SPF and all-in-one anti-aging combination formulas are fueling the demand, while skin-brightening products are most desired in Asia, where lighter skin is commonly associated with beauty and success. The Huffington Post reported that BB creams account for 13% of the cosmetic market in South Korea, where the cosmetic industry grew approximately 6% in 2009, largely as a result of BB creams, according to www.channelnewsasia.com.
The lightweight, mineral-based coverage BB creams offer is preferable to heavier foundations for many consumers.
Making the Right Choice
Men are also getting in on the BB action. About two years ago, the Korea Times reported a new trend among males purchasing personal grooming items beyond the typical aftershave, with eye and night creams, and BB creams now on their radar. As with their female counterparts, men like the "bare-faced" coverage these creams afford.
With so many anti-aging creams, serums, primers and moisturizers on the market, many busy consumers are seeking to simplify their beauty routines and welcome the all-in-one application BB creams offer.
The full article is available from GCI.