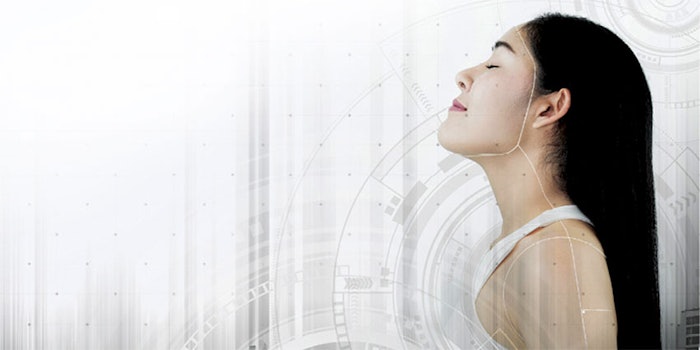 The mind-body-beauty connection has never been more pronounced in cosmetics R&D. The skin microbiome, inflammaging, glycation, nutricosmetics, health and wellness, circadian rhythm, autophagy, physical and emotional stress, blue light defense and more have drawn great interest from the industry—even before the pandemic. Looking ahead, psychodermatology, bacteriophages, hyper hygiene, immunity boosters and even the lymphatic and cardiovascular systems are being linked to beauty. Shiseido, for example, has found the accumulation of age-related inflammatory factors in skin causes damage and aging, and is proposing a lymphatic approach to improve skin.1 Kao Corp. has explored the effects of capillary health on blood flow and skin;2 and POLA Chemical Industries has discovered higher oxygen levels in younger than in older skin.3
Tina Hedges, of LOLI Beauty Inc., predicts4 that moving forward, the market will turn in two directions: technically advanced, "prescription-like" beauty such as that described above; or "clean" and natural with proven efficacy. The market in between, not fully dedicated to one of these directions, she believes will shrink.
The current issue of C&T presents information in both directions. For instance, Lawrence, et al., explore phage therapy for skin treatments on Page 22. Holtz looks to keratinocytes as sensory nociceptors, to target pain and itch, on Page 40 and FitzPatrick explains how to formulate intensive skin barrier protection and repair for hands on Page 56. Steventon goes even deeper with a look at skin blemishes versus psychology on Page 16.
Tortora, et al., test the soothing effects of a cannabis stem cell culture extract on Page 34. Bahadur and Narasimhan review coco-glucoside for skin mildness and foam on Page 26, while Fevola and Pease evaluate polyesteramines to reduce skin irritation by commodity cleansers on Page 46. As a bonus, Pringle takes a deep dive into the emerging oral care sector on Page 32, covering everything from teeth whitening to biologically based breath-freshening.
Starting off the New Year, we look forward with optimism to embrace the opportunities created by dire circumstances knowing the industry is well-equipped to respond and excel, in all directions.
Rachel L. Grabenhofer, Managing Editor
rgrabenhofer@allured.com
References
https://www.cosmeticsandtoiletries.com/research/biology/Shiseido-Uncovers-IL8-Skin-Damage-Points-to-Lymphatic-Skin-Care-Approach_573191601.html
https://www.cosmeticsandtoiletries.com/testing/methoddevelopment/Kao-Dually-Visualizes-Vessels-Capillaries-in-Deep-Skin-Tissue-572937951.html
https://www.cosmeticsandtoiletries.com/research/universitydata/video-Oxygenated-Tissues-for-Soft-Elastic-Skin-566043131.html
https://www.cosmeticsandtoiletries.com/formulating/category/natural/podcast-What-it-Means-to-Be-Clean-in-Beauty-573094591.html