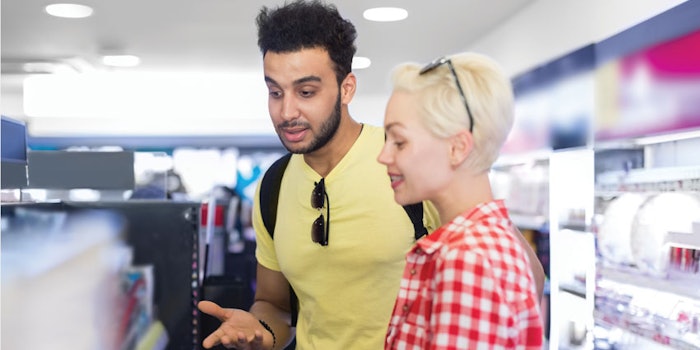 For the complete article, click through to the Nov./Dec. 2019 digital magazine.
In his "spare" time, Timothy Caulfield makes a living seeking out scientific fact and educating the public about it. The rest of the time, he's Professor of Law and Research, and Director of the Health Law Institute, University of Alberta; and Canada Research Chair in Health Law and Policy.
"I understand it's hard to do good research and clinicals, but I'm really [most] interested in how science is presented to the public, especially considering how much social media has increased. I'm interested in [presenting the science] at a higher level." He explained, "We live in the era of misinformation and untruths, and some of the work I do falls into that broad umbrella—pushing back against all the noise to provide consumers real information, not misinformation."
See related: Parabens Were First—Is Phenoxyethanol Next? Why We Need to Act Now
This will be the crux of the Frontiers of Science Award presentation he will give at the SCC Annual Meeting and Technology Showcase this December in NYC; C&T is sponsoring it. It will be the first time Caulfield addresses the cosmetics R&D industry. He appreciates the opportunity, as cosmetics are a topic he's tackled. "I've done a lot of analysis around anti-aging," he said, describing work on unproven therapies in this context, and concepts in beauty and aging."
So why "preach to the choir" at an event where product developers already know the science behind the products? "I hope to energize people to become part of the answer and get the community involved to push back against the noise. There are things we can do and there's evidence as to what works. Tell the facts. Be engaged on social media. Tell creative and engaging stories. Also, teach critical thinking—it's really important to teach people how to evaluate what the media says about the relevant science; i.e., looking at the study design. And finally, a stronger, more robust regulatory response (I realize this audience may not necessarily agree); I think, in the long term, it builds trust."
continue reading in the Nov./Dec. 2019 digital magazine...