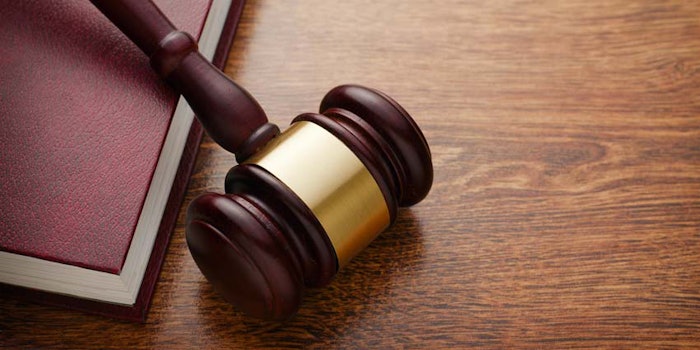 [update] Assembly Bill 2762, the State of California's "Toxic-free Cosmetics Act," has moved forward in the approvals process again today, June 11, 2020, with a few notable updates. It provides that beginning on January 1, 2025 (previously 2022), 'no person or entity shall manufacture, sell, deliver, hold or offer for sale, in commerce any cosmetic product that contains any of the following intentionally added ingredients...'
The specified ingredients, now additionally identified by CAS number, include:
Dibutyl phthalate (CAS no. 84-74-2);
Diethylhexyl phthalate (CAS no. 117-81-7);
Formaldehyde (CAS no. 50-00-0);
Paraformaldehyde (CAS no. 30525-89-4);
Methylene glycol (CAS no. 463-57-0);
Quaternium-15 (CAS no. 51229-78-8);
Mercury (CAS no. 7439-97-6);
Isobutylparaben (CAS no. 4247-02-3);
Isopropylparaben (CAS no. 4191-73-5);
m-Phenylenediamine and its salts (CAS no. 108-45-2);
o-Phenylenediamine and its salts (CAS no. 95-54-5); and
The following long-chain per- and polyfluoroalkyl substances (PFAS) and their salts:

Perfluorooctane sulfonate (PFOS); heptadecafluorooctane-1-sulfonic acid (CAS no. 1763-23-1);
Potassium perfluorooctanesulfonate; potassium heptadecafluorooctane-1-sulfonate (CAS no. 2795-39-3);
Diethanolamine perfluorooctane sulfonate (CAS 70225-14-8);
Ammonium perfluorooctane sulfonate; ammonium heptadecafluorooctanesulfonate (CAS 29081-56-9);
Lithium perfluorooctane sulfonate; lithium heptadecafluorooctanesulfonate (CAS 29457-72-5);
Perfluorooctanoic acid (PFOA)(CAS no. 335-67-1);
Ammonium pentadecafluorooctanoate (CAS no. 3825-26-1);
Nonadecafluorodecanoic acid (CAS no. 355-76-2);
Ammonium nonadecafluorodecanoate (CAS no. 3108-42-7);
Sodium nonadecafluorodecanoate (CAS no. 3830-45-3);
Perfluorononanoic acid (PFNA)(CAS no. 375-95-1);
Sodium heptadecafluorononanoate (CAS no. 21049-39-8); and
Ammonium perfluorononanoate (CAS no. 4149-60-4).
[update] Furthermore, if a cosmetic product made through manufacturing processes intended to comply contains a technically unavoidable trace quantity of an ingredient listed above, and that trace quantity stems from impurities of natural or synthetic ingredients, the manufacturing process, storage or migration from packaging, that trace quantity shall not cause the cosmetic product to be in violation of this section. Additional provisions for adulterated cosmetics are outlined in the bill. 
'If a cosmetic product intended to comply contains a technically unavoidable trace quantity...that trace quantity shall not cause the cosmetic product to be in violation.'
PCPC Response
As reported previously, the Personal Care Products Council (PCPC) issued the following response.
"The [PCPC] and our member companies support AB 2762 and thank Assembly Members Al Muratsuchi (D-Torrance), Bill Quirk (D-Hayward) and Buffy Wicks (D-Oakland) for their leadership in bringing this legislation to fruition while working with a diverse group of important stakeholders.
"PCPC and our member companies engaged with the authors and other interested parties on a bill that adds to California law ingredients that are prohibited in cosmetics and personal care products in Europe and other regions, moving one step closer to global regulatory alignment.
"Cosmetics and personal care products companies hold sacred the trust families put in the safety of their products and take their responsibility for safety very seriously. Companies invest substantial resources in scientific research and safety processes to develop products that enhance the health and well-being of families worldwide.
"We are proud to have joined a broad coalition, including the Black Women for Wellness, Breast Cancer Prevention Partners, CalPIRG and the Environmental Working Group, in supporting well-crafted, science-based reforms like AB 2762. Such legislation modernizes California's cosmetics regulation and also strengthens consumer confidence in the products they trust and enjoy every day."
Next Steps
The bill will now move to the California state Senate to be heard by policy and fiscal committees. All bills must be passed through the legislature by the end of August 2020.