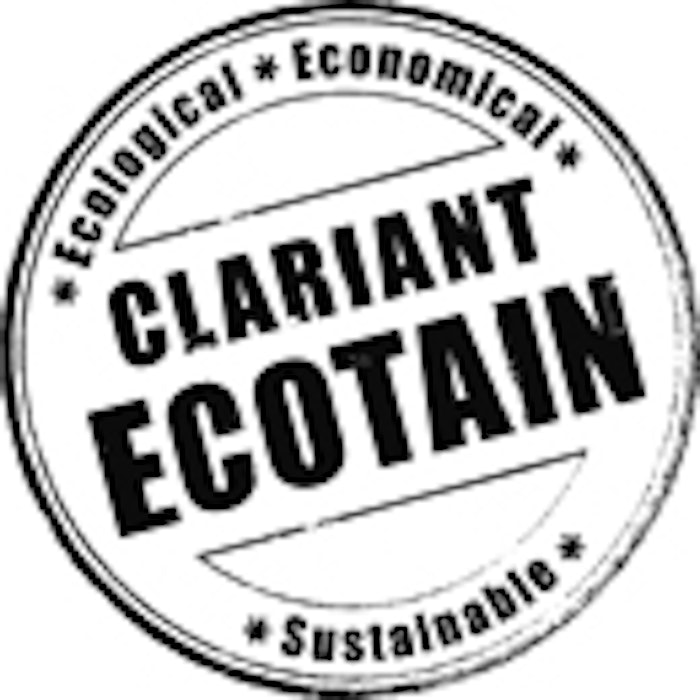 Clariant has launched its EcoTain label to support the cosmetic and personal care industry's commitment to choosing more natural, eco-friendly products and formulation concepts. Clariant's EcoTain concept stands for eco-friendly, economical and sustainable.
All personal care products under the EcoTain label are naturally derived, of low toxicity and free of APEO and EO. They are all designed to meet the increasing need for more natural, eco-friendly products from the personal care sector. EcoTain products reportedly are economically attractive, offering high cost efficiency through less waste generation and greater recycling, more efficient processes and lower production costs.
All EcoTain personal care products are based on sustainable raw materials from renewable resources and plant extracts that comply with environmental, safety and health standards. Their processing uses less raw material and lower energy consumption, reducing their emission potential and overall environmental impact.
EcoTain products and services for the cosmetics and personal care sectors include formulation concepts and mineral oil-free and EO-free products based on natural resources.
Many products are available from Clariant´s local production sites around the world–contributing to reduced transportation energy consumption. The EcoTain label reflects the company's philosophy of managing its product portfolio and services to customers' needs as well as the necessity to consequently develop products that are based on a naturally-derived, secure and sustainable raw material basis.