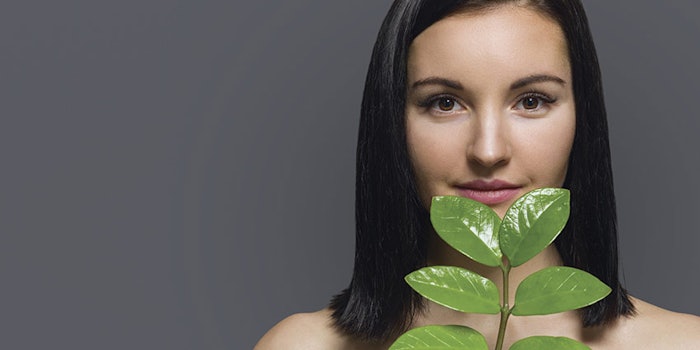 Read this article in its entirety in the July/August 2020 digital edition. . .
Editor's note: This second installment in a two-part series covers cruelty-free claims in beauty and approaches to sustainability, along with related certifying agencies and programs. The first part, in May 2020, considered where and how food trends in beauty originated and their related third-party endorsements by U.S. certification programs.
The number of consumers who are conscious of animal welfare, environmental sustainability and who believe that natural/organic products are better for them has grown. These ideals are not just trends but lifestyles, as consumers who conform to them have often adopted them into a way of life.
The first part of this article series, in May 2020, discussed some mainstream cosmetic trends originating from the foods industry, explaining where and how they began and summarizing related certification programs available in the U.S. In this second part of the series, cruelty-free products and the means to achieve more sustainable products, plus related trends, are addressed. Associated certification programs and agencies are also described here.
Cruelty-free/Not Tested on Animals
Products with cruelty-free claims have increased in popularity over the past few years. In relation, since vegan and halal consumers do not eat animal-derived ingredients or products, numerous vegan cosmetics are also claimed to be cruelty-free/not tested on animals.
Similar to the popular terms discussed in part I of this series, cruelty-free/not tested on animals and vegan claims are not defined legally by the U.S. Food and Drug Administration (FDA). In general, as might be expected, cruelty-free products are believed to be made and tested in ways that do not harm animals. Companies can define these terms in their own way, however, and use them without restriction to promote products to the target audience even without certification.1
PETA certification: Some organizations have defined these terms and provide certification to companies. For example, the People for the Ethical Treatment of Animals (PETA), the largest animal rights organization in the world, has defined the terms cruelty-free/not tested on animals.2 The group focuses its attention in four areas where animals reportedly have suffered the most intensely for the longest periods of time: in laboratories, in the foods industry, in the clothing trade and in the entertainment industry.3
To be certified as cruelty-free by PETA's "Beauty Without Bunnies Program," companies and brands must submit a detailed application and sign PETA's statement of assurance verifying that the company itself or its ingredient suppliers do not test, commission/pay for or allow any animal tests for ingredients, formulations or finished products anywhere in the world; and they pledge not to do so in the future.4 After a company is approved for PETA's cruelty-free list, they are eligible to license the iconic cruelty-free bunny logo (see Figure 1a). A few examples of cosmetic products with the PETA cruelty-free logo include Wet n' Wild's Photofocus Foundation and Dove's Body Wash.
Leaping Bunny: Beyond PETA, the Leaping Bunny Program itself provides cruelty-free certification for cosmetics and personal care products in the U.S., Canada and the European Union.5 This certification is only permitted for companies, not individual products. In order to become Leaping Bunny-certified, brands are required to: adopt a fixed cut-off date after which no animal testing can occur; open up their entire supply chain to ongoing monitoring; and agree to regular independent audits to ensure compliance.4
Once receiving certification, companies can opt to license the Leaping Bunny Logo (see Figure 1b). Leaping Bunny-certified companies must obtain individual declarations from their suppliers, which must promise not to animal test. Additionally, Leaping Bunny requires companies to annually recommit to the program, and Leaping Bunny audits companies regularly using a third-party auditor.6 Examples of companies that carry the Leaping Bunny Logo include CoverGirl, Glossier and Thrive Causemetics.
Voluntary label: It should be noted that having a cruelty-free logo is not required by the U.S. FDA or any other agency in the U.S.; obtaining a cruelty-free certification is completely voluntary. However, as is the case with many other free-from claims, when companies claim that its products are cruelty-free, this can mislead consumers into believing products not claiming to be cruelty-free are "bad" and may be harmful to animals via testing.
Another misleading fact related to the use of the cruelty-free claim or logo is that the certification only takes into account whether or not any of the ingredients in a product was or was not tested on animals. None of the certifying agencies considers the potential negative effects of harvesting on fauna or natural biodiversity.
Green and Sustainable Cosmetics
In relation, the demand for more green, natural and sustainable beauty products also continues to rise. Sustainable refers to being harvested or used in such a way so as not to deplete or permanently damage the resource, according to Merriam-Webster.7 Concerning cosmetics, many companies have previously used—and some still use—petrochemical ingredients sourced from petroleum, which are non-renewable and economically volatile resources. Bio-based oleochemicals, on the contrary, are sourced from renewable plants and bacteria and are the heart of the green cosmetics movement.8 Both green and sustainable cosmetic products can be made from natural ingredients and produced from renewable materials.
These and other organic, GMO-free, vegan, halal and cruelty-free claims emerged, as previously described, to cater to consumer demand; much like foods. Other approaches to sustainability include waste-free and "clean" cosmetics, sea-safe products, low carbon footprint, eco-friendly packaging/reduced plastic waste and palm-free products. Below we explore what these approaches entail to understand what products make such claims.
Waste-free and 'Clean' Beauty
The outpouring of consumers concerned over wasteful practices has given rise to waste-free or zero-waste products. These consumers seek to minimize waste with reusable packaging—if any at all, and regular recycling, composting and even upcycling of materials. Such lifestyles for "clean" living have spilled over from other areas into the beauty industry.
Take the clean label movement, for example. Driven by consumers, this meant omitting artificial ingredients such as flavors and colors; minimizing texture- and taste-modifying additives; and ultimately using less ingredients in products, resulting in shorter ingredient lists, and focusing on more natural and/or familiar-sounding ingredients.9
Similar to foods, "clean" beauty emerged due to consumer fears over unnecessary and synthetic ingredients in products, ingredients feared to cause long-term harm or ingredients that were not sustainable. In addition, brands were not being transparent about the contents of their products.
In response, many brands have adopted green practices, minimizing harm to consumers and the environment while offering transparency about their ingredients and business practices. While these actions are not necessarily a bad thing, it is interesting to note that they were driven by greater consumer access to information and the influence of social media. These drivers shifted market control over to individual consumers and influencers. In fact, whether or not consumer concerns are grounded in truth is of relatively little pertinence any more, since in the eyes of consumers, social media such as the opinions of bloggers and influencers is weighted more heavily than scientific fact.
Naturals provide an example; without a legal definition, these products may contain a combination of natural and synthetic ingredients but to natural product-oriented consumers, this may not meet their definition of natural. Of course, from a formulator's perspective, synthetic materials help to meet the significant challenges posed by natural products. For example, they are challenging to stabilize and preserve. Additionally, products based only on naturals may under perform, compared with their synthetic counterparts; cleansers perfectly illustrate this.
Taken together, all of these concerns—plus efforts by brands to comfort consumers who rely heavily on blogger input—led to the creation of "clean" beauty. And today, more brands and companies are describing their products as "clean." In general, this movement can be described as an iteration of the naturals market with a heavier focus on: safety (for both the consumer and environment); performance (in terms of how well products work and how they feel); and transparency (for what is in a product and the sources of ingredients).9
Similar to the other marketing terms discussed, no organizational body defines or controls the term clean as it relates to beauty in the U.S. This, of course allows companies to write their own definitions. Take Sephora, for example. In a bold move, the retailer started its "Clean at Sephora" program—a large beauty movement that allows brands to use the "Clean at Sephora" seal on their products.10 This seal aims to comfort consumers by indicating that a brand displaying this seal is safe and "clean."
Sephora defines a "clean" cosmetic as: "The beauty you want, minus the ingredients you might not." All products that bear the "Clean at Sephora" seal omit specific ingredients on Sephora's blacklist, such as sulfates, parabens, formaldehyde-releasing agents, phthalates and mineral oil, among others. Sephora continuously updates this list and as of July 2019, the retailer announced the addition of 50+ ingredients.11 Additionally, all skin care, makeup and hair brands with the "clean" seal are to contain less than 1% synthetic fragrance.10
Sea-safe Products
Over the past decade, cosmetics have been implicated in a few notable environmental concerns. In 2015, microbead-containing personal care products were prohibited in the U.S. since microplastics contribute to water pollution, which has a negative effect on marine life.12, 13 In 2018, Hawaii banned sunscreens containing the organic UV filters oxybenzone and octinoxate due to their potentially harmful effects on coral reefs.14
Due to these concerns, companies have focused on products that address marine life safety. For example, biodegradable and eco-friendly alternatives have been introduced to replace plastic microbeads. And to address concerns regarding organic sunscreens, some companies have launched products based on inorganic filters, with claims such as reef-friendly and reef-safe.
. . .Read more in the July/August 2020 digital edition. . .
References
FDA: U.S. Food & Drug Administration. (1995, Mar 14). "Cruelty Free"/"Not Tested on Animals." Accessed March 2, 2019 at https://www.fda.gov/cosmetics/labeling/claims/ucm2005202.html.
PETA. About PETA. Accessed June 23, 2019 at https://www.peta.org/about-peta/
PETA. What is PETA's slogan? Accessed June 25, 2019 at https://www.peta.org/misc/what-is-peta-slogan/
PETA. Frequently asked questions. Accessed June 8, 2019 at https://features.peta.org/cruelty-free-company-search/index.aspx
Cruelty Free International. Leaping Bunny Certification Programme. Accessed June 8, 2019 at https://www.crueltyfreeinternational.org/what-we-do/corporate-partnerships/leaping-bunny-certification-programme
Leaping Bunny Program. The corporate standard of compassion for animals ("The Standard"). Accessed August 22, 2019 at https://www.leapingbunny.org/about/the-standard
Merriam-Webster. Sustainable. Accessed June 13, 2019 at https://www.merriam-webster.com/dictionary/sustainable#synonyms
Acme-Hardesty. Green cosmetics: the push for sustainable beauty. Accessed June 9, 2019 at https://www.acme-hardesty.com/green-cosmetics-sustainable-beauty/
Gleason, J. and Grabenhofer, R. (2019, May 20). Special report: clean beauty decoded. Global Cosmetics Industry.Https://www.gcimagazine.com/business/rd/claims/Clean-Beauty-Decoded-510077751.html
Sephora. Clean at Sephora. Accessed June 9, 2019 at https://www.sephora.com/beauty/clean-beauty-products
Latimer, A. (2019, Jul 19). Sephora adds 50+ chemicals to clean chemicals policy. Global Cosmetic Industry. Https://www.gcimagazine.com/marketstrends/channels/other/Sephora-Adds-50-Chemicals-to-Clean-Chemicals-Policy-512950631.html
Pallone Jr., F. (2015, Mar 4). H.R.1321 - Microbead-Free Waters Act of 2015. Congress.gov. Https://www.congress.gov/bill/114th-congress/house-bill/1321/text
Urbanowitz, N. (2015, Dec 30). US officially bans microbeads. Cosm & Toil. Https://www.cosmeticsandtoiletries.com/regulatory/363869891.html
Gabbard, K., et al. (2018). SB2571 SD2 HD2 CD1: Relating to water pollution. Hawaii State Legislature. Https://www.capitol.hawaii.gov/Archives/measure_indiv_Archives.aspx?billtype=SB&billnumber=2571&year=2018