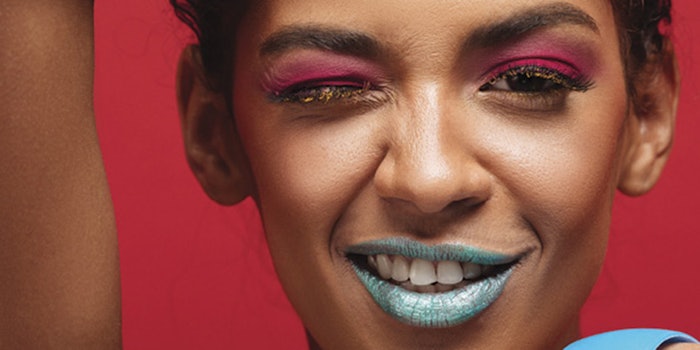 To read this article in its entirety, click through to your March 2020 digital magazine. . .
*Adapted with permission from Global Cosmetic Industry (2020, Jan 3). Makeup is Down, Not Out. Retrieved from Makeup is Down, Not Out. 
There's currently a pause in growth for the U.S. color cosmetic market, although it remains a massive segment awaiting the right innovation to kickstart a resurgence. In the meantime, recent headlines and company projections paint a gloomy scene.
Take the headline in Vogue Business from August 2019 for example:1 "The U.S. cosmetics boom is over." Here, the writers underlined what many industry insiders had witnessed: the rising popularity of skin care amidst a wellness/self-care revolution, and strong competition from indie brands and adjacent segments such as tinted moisturizers.
When Shiseido reported Q3 2019 results, the company attributed an impairment in full-year net sales in the U.S. market particularly to makeup. (It was no coincidence the company announced its acquisition of indie skin care darling Drunk Elephant around the same time.) In relation, Ulta revised its full-year 2019 guidance down from $12.82-13.03 per share to $11.86-12.06 per share, and reduced its revenue growth forecast to 9-12%. Makeup, which accounts for approx. 50% of the retailer's business, was a major factor in these shifts.
"After several years of very strong performance, growth in the makeup category has been decelerating over the last two years [and] recently turned negative," said CEO Mary Dillon. "Notably, when we look at sales growth by brand, we see that most of the top brands across both mass and prestige are negative year-to-date." To counteract consumer disengagement, Ulta partnered on an exclusive makeup line with Frida Kahlo Corp.; launched Florence by Mills from actor Millie Bobbie Brown—which offers clean makeup geared toward Gen Z; and launched a makeup and accessory collection with mega-influencer Jeffree Star.
Global Growth Continues
The good news is, despite the headwinds, the color cosmetic market has significant growth ahead, worldwide. The general global market for makeup was valued at $69.8 billion in 2018 and is expected to expand to $93.4 billion by 2023, according to Euromonitor International. In that same period, the premium category is expected to expand from $28.5 billion to $41.4 billion, while the mass sector will grow from $41.2 billion to $52.0 billion.
Finding Brand Success
Independent and high-value brands have performed well in the color cosmetic market, meaning there are select opportunities to grow in this sector. For instance, ColourPop Cosmetics has consistently ranked at or near the top of the best-performing brands. In fact, data collected by Cherry Pick2 showed that, over the summer of 2019, ColourPop outranked other heavy hitters such as Anastasia Beverly Hills and Kylie Cosmetics, which has since been acquired by Coty. ColourPop's Lite Stix led the cheek sector, while its Strawberry Shake Palette led the eye category.
Notably, both the Anastasia and Kylie brands have experienced downturns in sales in the last year. Kylie Cosmetics appeared to be suffering a 14% sales decline at least through May 2019, according to data from Rakuten.3 This drop mirrors other challenges in leading makeup players, including Anastasia Beverly Hills, which suffered a 30% revenue decline in Q1, and L'Oréal, which has reported slowing growth due in part to declining North American makeup sales.
Cruelty-free and Eco Claims
Meanwhile, Cherry Pick's data found that particular claims outperformed their segments. For example, cheek palettes with cruelty-free and smoothing claims did well, as did those featuring kaolin clay. For lipsticks, formulations that offer long wear and paraben-free claims were dominant, while coconut was the segment's hottest ingredient. Long wear and cruelty-free also played a role in highlighters and eyeshadows, while hydrating claims were crucial in the face primer and lip balm segments.
Åsa Frank, product development manager, BU Cosmetics, at Disruptive Materials, adds eco-friendly and safety to the label claim mix. "The market is being shaped by indie and influencer driven brands with very agile product development," Frank wrote. "We have seen strong trends around sustainability and clean products in the last few years, cutting down on [the number of] ingredients and promoting 'free-from' claims. Brands need to be more transparent with their consumers and communicate on a more direct level than ever before."
Elementis's Kathleen Benditt, marketing director, tends to agree. "Certainly one of the over-reaching trends in cosmetics is sustainability, and color cosmetics is no exception. This includes everything from packaging to ingredients to how products are produced."
Future Moves: Inclusivity, Sustainability, New Tech and Packaging
Accord to Frank, other big trends affecting the color market are personalization and inclusivity, and sustainability. "In the next decade, I believe we will see a continuous focus on sustainability and clean beauty, as this is on top of our consumers' minds. Hopefully, it will evolve in a more honest context, where you promote the ingredients you have chosen for your brand and products, rather than stating what is not there. This would create a healthier marketplace and less scare-mongering of the consumer."
Inclusivity and sustainability were also trending concepts in color underlined by Benditt. "We are seeing greater and greater inclusivity in the market, be that ethnicity, gender or age, and with that, more personalization and expression of individuality." She added that themes around sustainability will continue to heat up. "We will see more products positioned for consumers looking for products that not only make them look good but feel good about their purchases."
Benditt attributes this to a greater awareness around the environmental impact of ingredients, cradle to grave, and especially packaging. "I see this playing into more bespoke, in-store options for consumers with reusable packaging."
In relation, Frank points to new technologies and AI solutions. "[These will also] evolve the personalization and inclusivity of the color cosmetics category; for example, enabling the consumer to create skin tone-specific shades at home."
. . .Continue reading in the March 2020 digital edition. . .
References
Schiffer, J. (2019, Aug 18). The U.S cosmetics boom is over. Vogue Business. Retrieved from http://www.voguebusiness.com/beauty/is-us-beauty-boom-over-estee-lauder-loreal. Accessed Feb 12, 2020.
Global Cosmetic Industry website. (2019, Aug 24). Social media users can't get enough ColourPop Cosmetics. Retrieved from https://www.gcimagazine.com/marketstrends/segments/cosmetics/Social-Media-Users-Cant-Get-Enough-ColourPop-Cosmetics-561242921.html. Accessed Feb. 12, 2020.
Rakuten website. (2020, Accessed Feb 12). Retrieved from www.rakuten.com. Caveat the cited report reviews online receipts only and does not account for the brand's Ulta in-store sales.