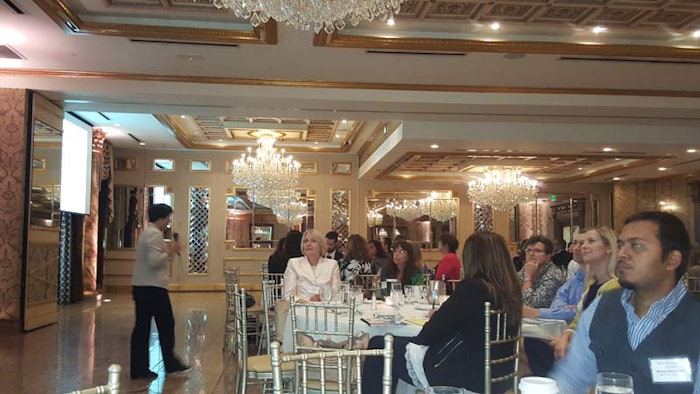 As the global landscape of cosmetics and skin care regulations continues to evolve, two topics have taken center stage: animal testing bans and safety/ingredient compliance. 
Since March 2013, animal testing has been prohibited in the EU. At a recent regulatory symposium of the New York Society of Cosmetic Chemists, Dr. Annelle Struessmann said tests performed after March 2013 on ingredients exclusively used in cosmetics would trigger the ban on a cosmetic product. Animal data generated for third country cosmetics regulations can not be used for EU safety assessments. Also noteworthy, use of non-cosmetics data, generated for EU and non-EU regulatory regimes is allowed pending interpretation from the European Court of Justice. Also, there's no derogative scheme for new cosmetics-unique ingredients, "you have to make your own decisions," said Struessmann. 
VIDEO: Struessmann speaks about innovation needed in cosmetics and skin care.
As far as cosmetic ingredient restrictions, testing and more regulations in the EU are concerned, many countries have additional provisions."You still have to go to the national legislation and check further requirements," she said. 
Animal Testing Data and the EU's Stance 
Citing the Cosmetic Products Regulation (EC) 1223/2009 in the European Union, Struessmann noted: "In order to allow effective market surveillance, responsible persons should ensure that for any animal testing data relied on in the product information file the date and place of the test is clearly documented. If testing took place after the 2013 marketing ban deadline, the product information file should allow verification on whether the testing was carried out in order to meet the requirements of the directive/regulation or for other purposes. To this end, the file should contain documentation on any use of the substance in products other than cosmetic products (product examples, market data, etc.) as well as documentation on compliance with other regulatory frameworks (for example, REACH or other legal frameworks) and a justification of the need for the animal testing under that framework (for example, testing proposal under REACH)." 
In summary, the responsibility for the safety in use: responsibility for the safety in use lies with the cosmetic product manufacturers, Struessmann said. The Product Information File (PIF) is the primary tool for supervising product safety and compliance. A large number of ingredients are regulated in Five annexes to the Cosmetic Product Regulation, however, the majority of ingredients are free to use, she said. The approach towards evaluation of the ingredients need to be assessed by an expert of the cosmetic product manufacturer. 
Cosmetics Regulation: A Global Perspective
Wen Schroeder, RAC, said when examining the global regulatory view of cosmetics, pre-market approval is usually not required, safety is the responsibility of the manufacturer/marketer, there's usually no mandatory prescribed safety testing requirements and usually no mandatory Good Manufacturing Practices (GMP) requirements. However she said in the EU and Association of Southeast Asian Nations (ASEAN), most have GMP guidelines. Ingredients control, she added, falls under two camps: a minimalist approach and extensive positive lists, negative lists and restricted/prohibited lists. There are also labeling requirements, product advertising and promotion rules.
In the U.S. as far as ingredient control is concerned, Schroeder said the FDA does not have the authority to approve cosmetic ingredients except color additives that are not coal-tar hair dyes and those specifically prohibited/restricted by regulation. A cosmetic manufacturer may choose any ingredient but the manufacturer "must be entirely responsible for safety and the FDA has enforcement authority over adulterated cosmetic products," she said. 
In Korea, general cosmetics are similarly defined as other global counterparts as cleaning, beautifying, perfuming and keeping skin/hair in healthy condition, Schroeder said. There's a mandatory Korea Food and Drug Administration (KFDA) pre-market approval where ingredients must demonstrate "efficacy." Also, "the country since 2013 has had a proposal to accept non-animal testing. The first center for alternatives to animal testing is expected in 2016," said Schroeder.
VIDEO: Schroeder comments on the future of toxicological profiling and the animal testing ban.
In China, "changes are coming," she added. Animal testing used to be mandatory for all, but this could change, although she forecasts that a total ban on animal testing is probably not likely in the near future. In the meantime, there are proposed key changes in China for ingredients and manufacturing control. The positive lists are to be published by the China Food and Drug Administration (CFDA), she said, and new cosmetic high risk ingredients have a mandatory registration under these proposed changes. For domestic specific-use cosmetics, manufacturing sanitary site inspections are no longer a mandatory requirement for registration. She also said the company has proposed key changes on import control. Manufacturing quality control certificates are required and regulatory authority inspection of imported cosmetics in the country.