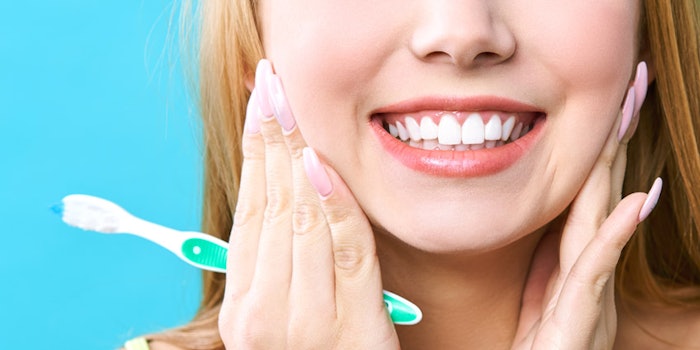 The National Advertising Division (NAD) of the U.S. Better Business Bureau National Program has determined that Procter & Gamble (P&G) as provided a reasonable basis for claims that its Crest Whitening Emulsions provide 'better' or '100% whiter' results, and 'whitens better' than P&G's own ARC Pen—but recommended modifying advertising to clearly disclose that P&G's pen is the object of comparison.
Related: NAD Recommends Claim Alteration for P&G's Secret Clinical Strength
NAD noted that in certain iterations of the challenged advertising, the disclosure limiting the claim to a comparison to a single product, i.e., the ARC Pen, is not clear and conspicuous. 
Recommendations for P&G from NAD include:
Modifying the claims "faster" and "5x active peroxide droplets suspended in a hydrating base to whiten teeth."

Discontinuing or modifying the claim "stops stains before they set in."

Discontinuing the claims:

"Best in class results" 

"Starts working instantly"

"Get a whiter smile in seconds"

"Stays on 10x longer"

"Delivers 5x more active hydrogen peroxide compared to other whitening gels and pens"
The claims at issue, which appeared on product packaging and in television, internet and social media advertisements, were challenged by SmileDirectClub LLC, the NAD reported.
P&G stated it "agrees to comply with NAD's decision" but disagrees with NAD's conclusion that certain claims were not adequately supported. "[B]ut as a strong supporter of self-regulation, we agree to comply with the NAD's decision," the company wrote.
NAD's full report on the Crest Whitening Emulsions can be found here.