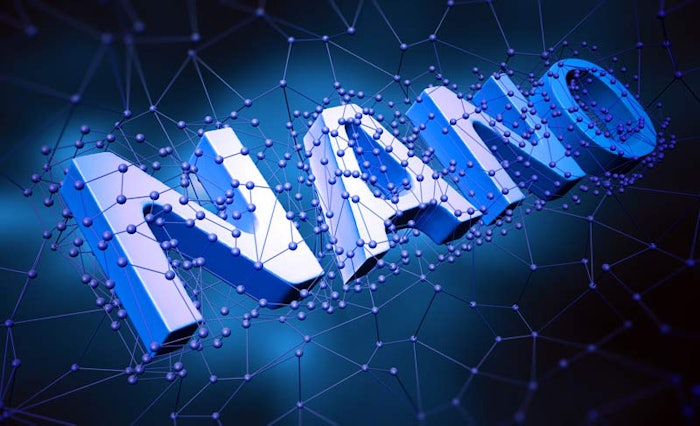 The Danish Environmental Protection Agency (EPA) is recommending that persistent nano-transporters, commonly used in cosmetics formulations, should be adopted in nanomaterial provisions set forth in European Union legislation.
"It is this repeated exposure to engineered nanoparticles resulting from consumer use of cosmetics (as with repeated exposure to any chemical or substance) that raises some concern as to the potential implications for health," the EPA said in a recent report "Assessment of Nano-enabled Technologies in Cosmetics," which is part of the Better Control of Nano Initiative of 2012-2015.
Defining Nano
The specific definition of nanomaterials varies with different organizations but, according to the EPA's assessment, these typically they refer to materials with at least one dimension in the range of one to 100 nanometers.
Typically, consumer exposure to nano-transporters used in cosmetics is through a sunscreen, lotion, powder, or moisturizer that is applied to the body. In this case, using nanomaterials in a formula can form a transparent layer on the skin or improved tactile feel of a cream. The European Commission has stated that nanomaterials "are not intrinsically hazardous per se, but there may be a need to take into account specific considerations in their risk assessment."
The Pros and Cons of Provisions
There are both pros and cons for covering these nano-transporter materials under the nanomaterial provisions, according to the EPA.
Human health protection in relation to the use of labile nano-transporters in cosmetics is considered to be most adequately addressed by the general provisions regarding use of chemical substances in cosmetic products, the EPA said. Specifically, introducing regulative criteria and requirements for labile nanomaterials with dynamic properties would be a huge challenge for the compliance/documentation as well as for the enforcement of the regulation as the regulated items may be considered as "moving targets" and thus, such provisions would be very difficult to implement and enforce, the EPA added.
Meanwhile, the more persistent nano-transporters (for example, nanospheres and nanocapsules) should be included in provisions, the EPA said. However, there might be an issue for covering these by the nanomaterial provisions, it added. The EPA suggested that if only the most persistent nano-transporters should be subjected to the nanomaterial provisions, this would cause increased efforts for implementation and enforcement compared to the solid/persistent nanomaterials having less dynamic properties.
Possible Solutions 
"One way to include these materials [in provisions] would be to consider these materials by including a relevant cutoff criterion for 'persistency' in the nanomaterial definition, as it seems that the term persistency in any case will be a matter for further clarification in the upcoming revision of the nanomaterial definition," the EPA concluded.
EU regulators adopted a definition of a nanomaterial in 2011 (Recommendation on the definition of a nanomaterial (2011/696/EU)) and its provisions include a requirement for review in the light of experience and of scientific and technological developments. The European Commission is expected to conclude the review on the definition this year.