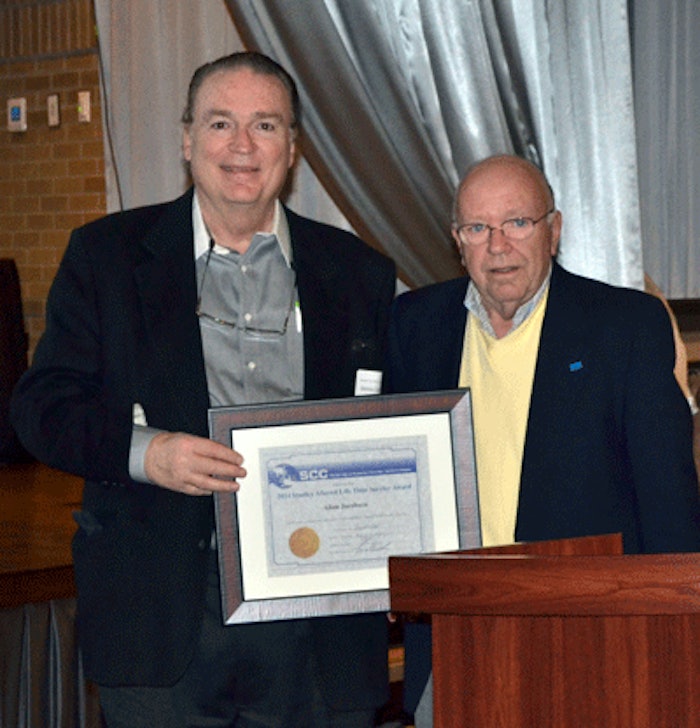 During its November 2014 meeting, the Midwest SCC Chapter honored Allan Jacobsen with the Stanley Allured Lifetime Service Award, as well as presented student scholarships and installed new officers.
In 2010, the Midwest Chapter SCC initiated the "Stanley Allured Lifetime Service Award" in the spirit of Allured's long-standing service to the chapter and industry overall; Allured was the founder of Cosmetics & Toiletries and Perfumer & Flavorist. According to the chapter, the award is bestowed upon an individual who has given extraordinary service to the Midwest chapter over the course of their membership.
Committee or board service is one criteria, as well as general willingness to volunteer, help and comment on activities and so forth. The 2014 recipient is Allan Jacobsen, for his 47 years of service. Previous recipients include: Guss Kass (2010), Jerome Feit (2011), Gene Frank (2012) and Barbara Jo Morley (2013).