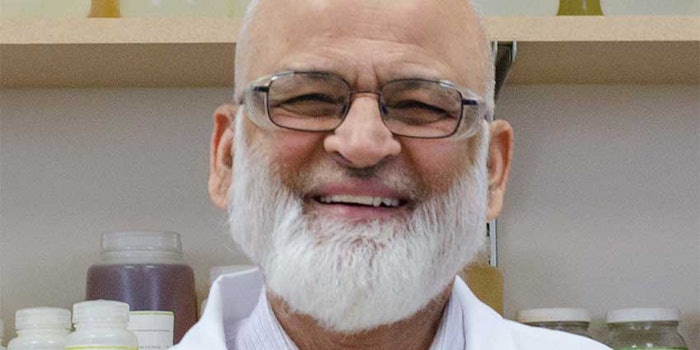 Pilot Chemical
Pilot Chemical Corp. announced the promotion of Shoaib Arif to research fellow, a high-level technical role at the company.
Related: Pilot Chemical Announces Leadership Transition
According to the company, being promoted to research fellow is reserved for technologists who have a long record of technical and commercial accomplishments. Additionally, the individual must be recognized within the company and the industry for knowledge, contributions and experience.
As a research fellow, Arif is responsible for developing and helping to move products through the commercialization pipeline. This includes synthesizing molecules; formulating products; performing experiments to generate data for products, claims and applications; and analytical test methods development.
Arif has more than 30 years of experience in the chemical industry and has spent the last 15 years of his career with Pilot Chemical. He specializes in formulating commercially successful products for the personal care and household, industrial and institutional markets, and taking the products from initial concept to launch. Most recently, Arif developed Pilot Chemical's Aspire line of disinfecting, sanitizing and cleaning products. Arif earned a master's degree in chemistry from Karachi University, holds 10 patents and has published numerous technical and commercial publications in his areas of expertise. 
"The internal and external acclaim for Shoaib comes from years of participation in an area combined with a proven track record of customer support, successful product development, industry participation and relevant publications," said Glynn Goertzen, vice president of technology and innovation and corporate development of Pilot Chemical. "Shoaib has exhibited these throughout his long career with the most recent example being the development and commercialization of the Aspire line of Pilot Chemical products."
Previously: Regulatory-compliant 1,4-Dioxane Solutions from Pilot Chemical